Evelyn's Stanford Graduation
Sunday, June 13th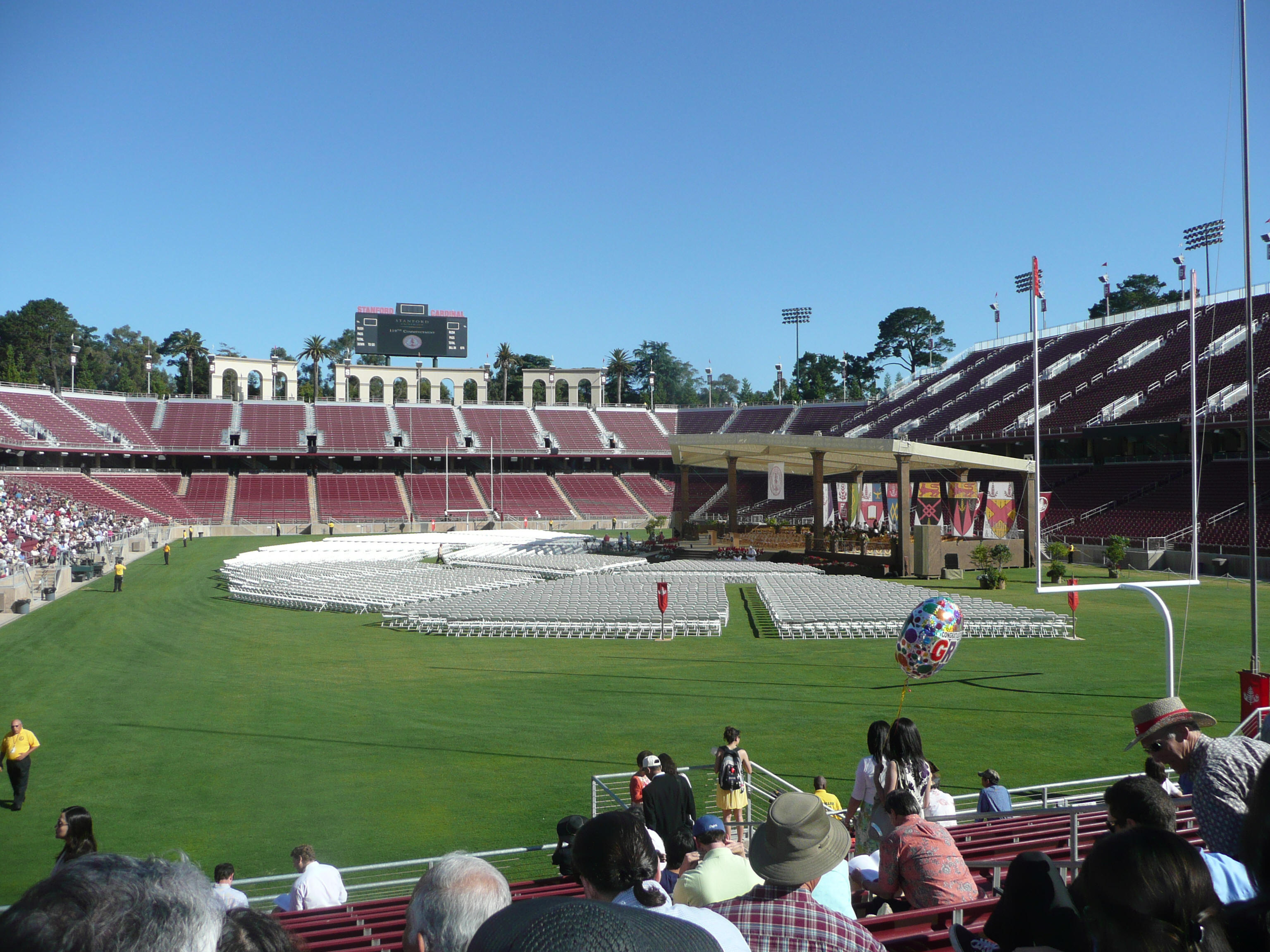 We arrived early and were able to sit in the shady area. Forecast was for 95 degrees.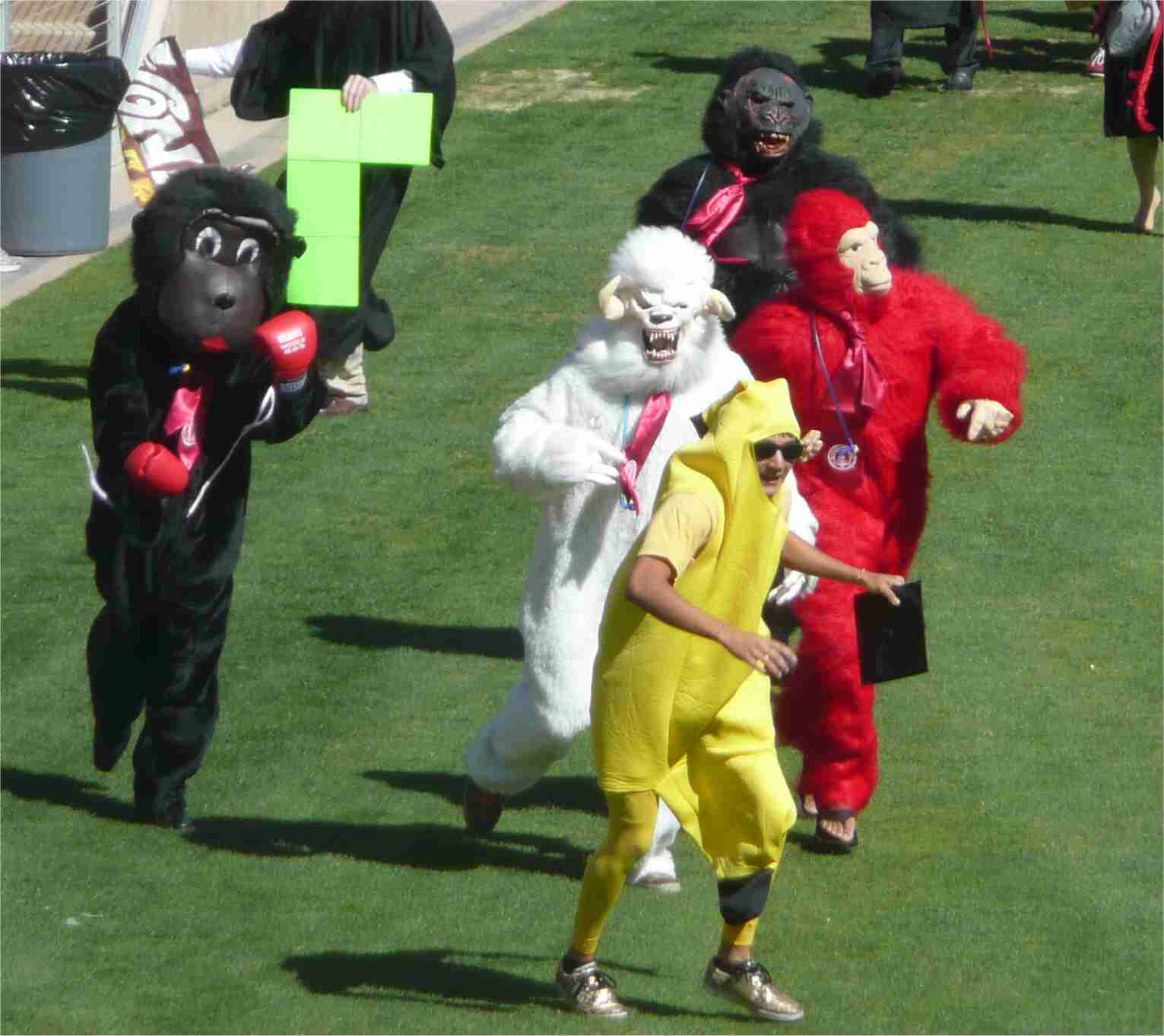 The first step of the graduation ceremony--totally unexpected to us--was the "Crazy Walk", a Stanford tradition. Basically, everyone dresses up in costumes.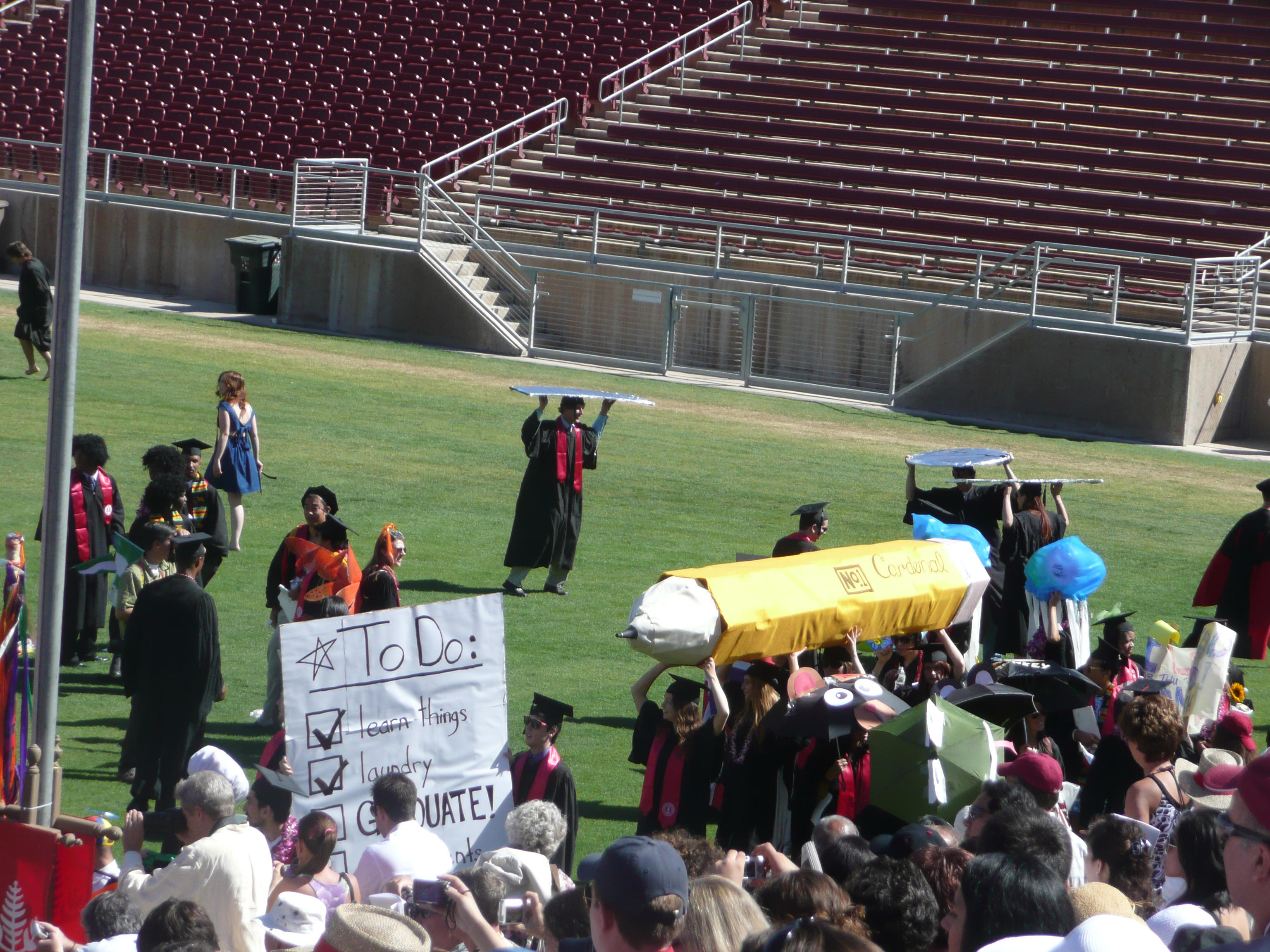 Evelyn & her friends made the pencil & checklist. Checklist says "Learn Things", "Laundry",
"Graduate" (unchecked, they checked it at the end of the program), and "Hug Parents" (also at the end of the program).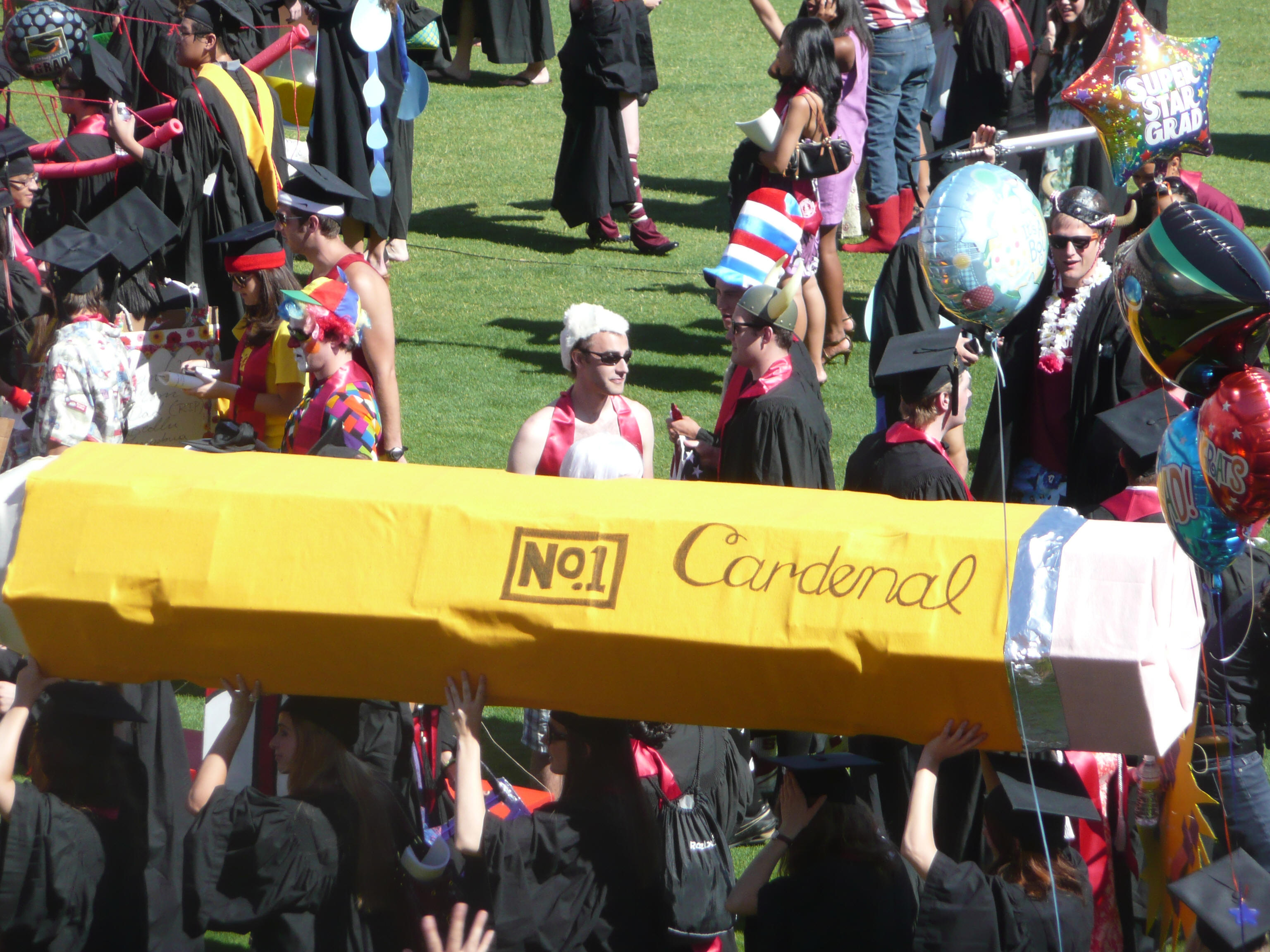 Evelyn is in the middle.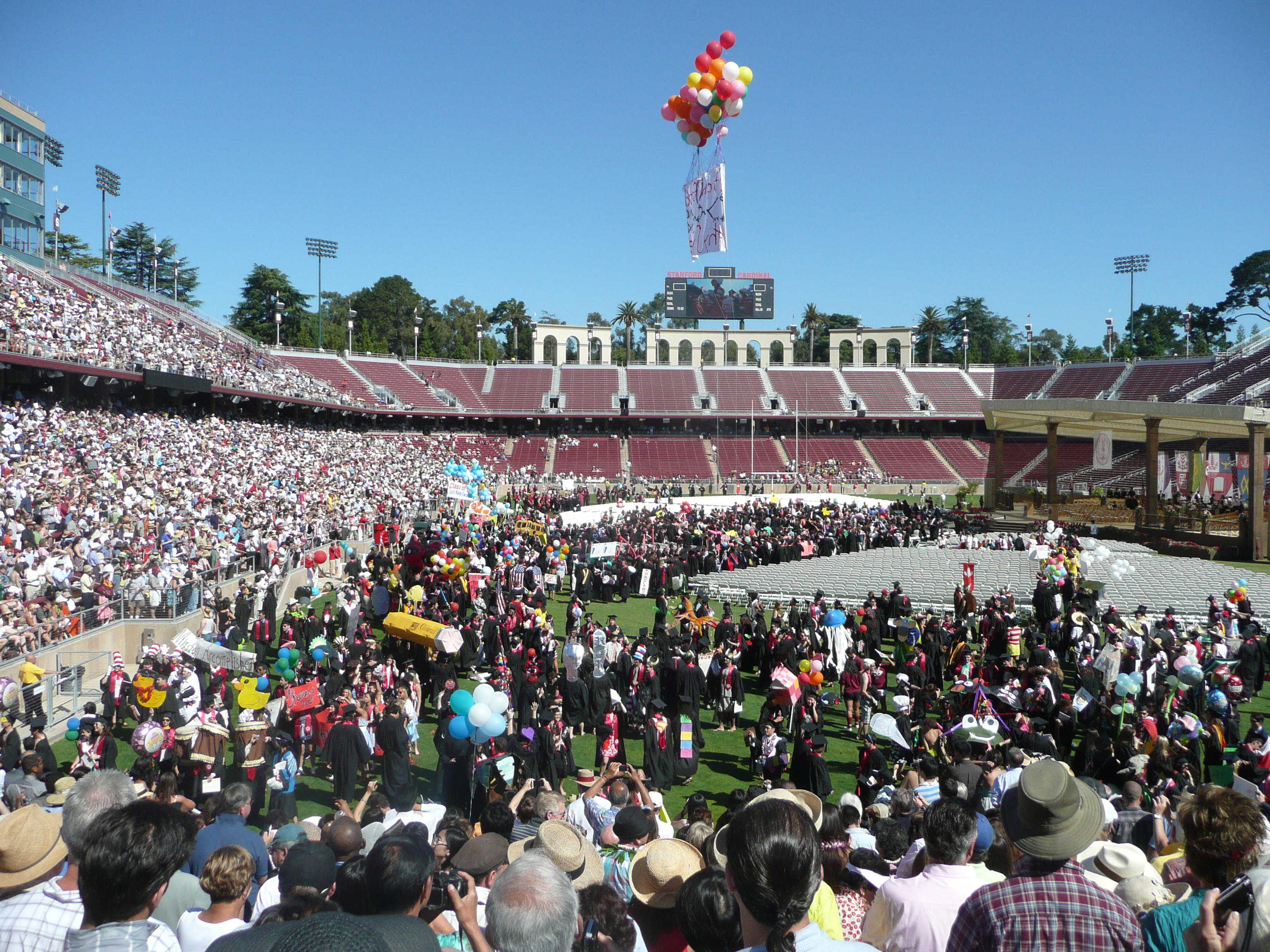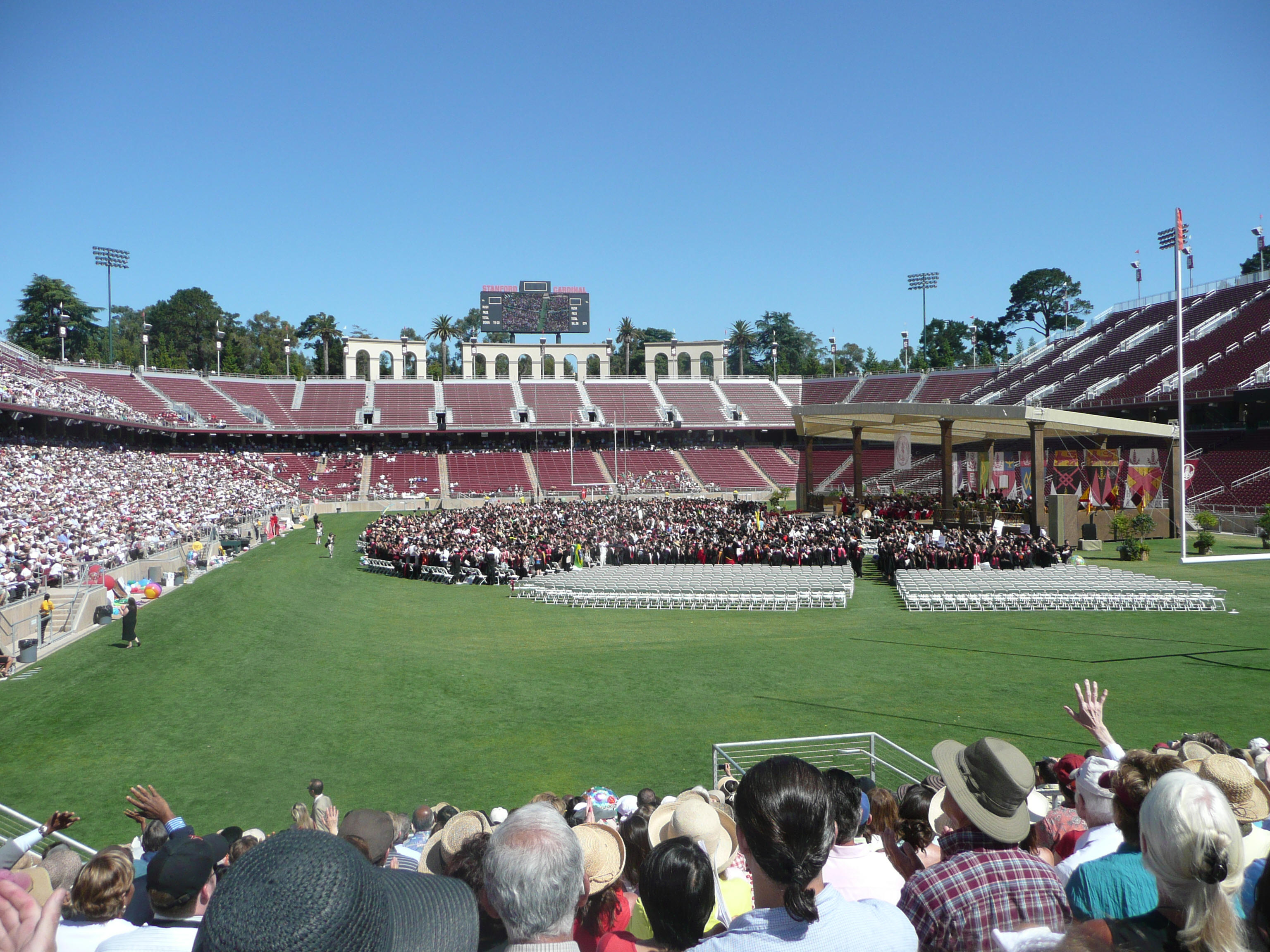 Everyone sits down in their costumes.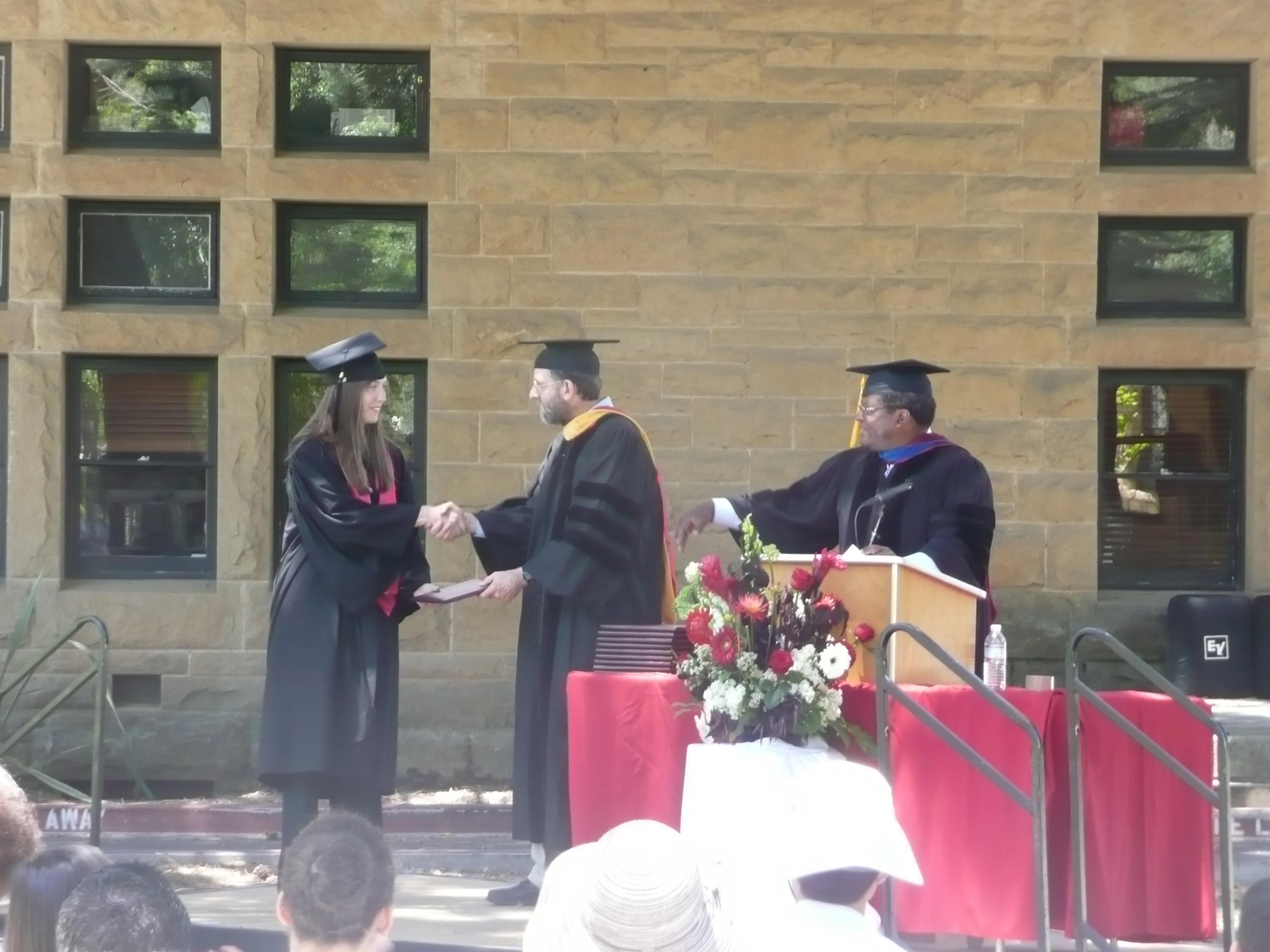 After the main ceremony, there were much smaller ceremonies for each major, with the head of the department presenting the diplomas.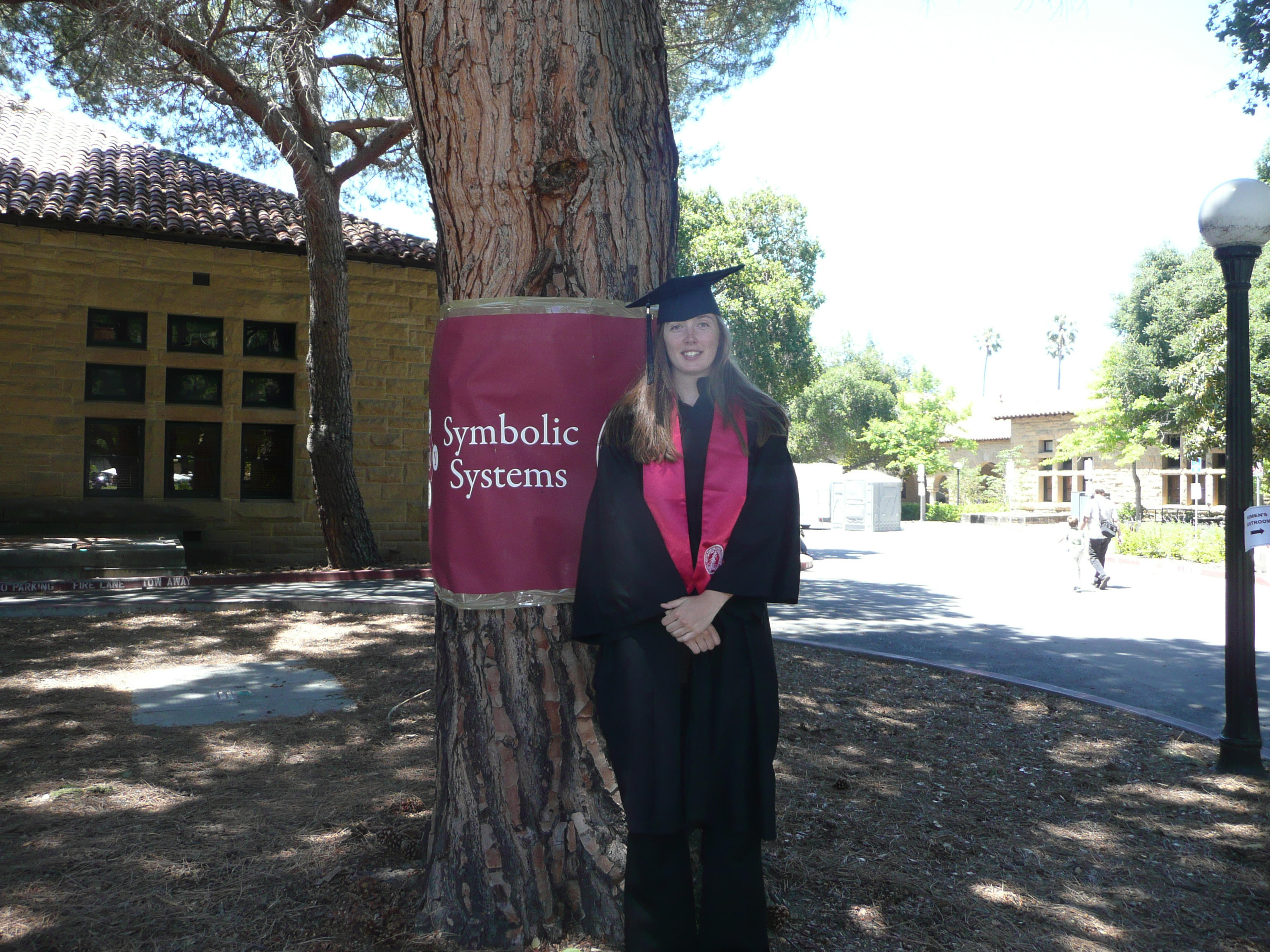 Symbolic Systems = human-computer interaction.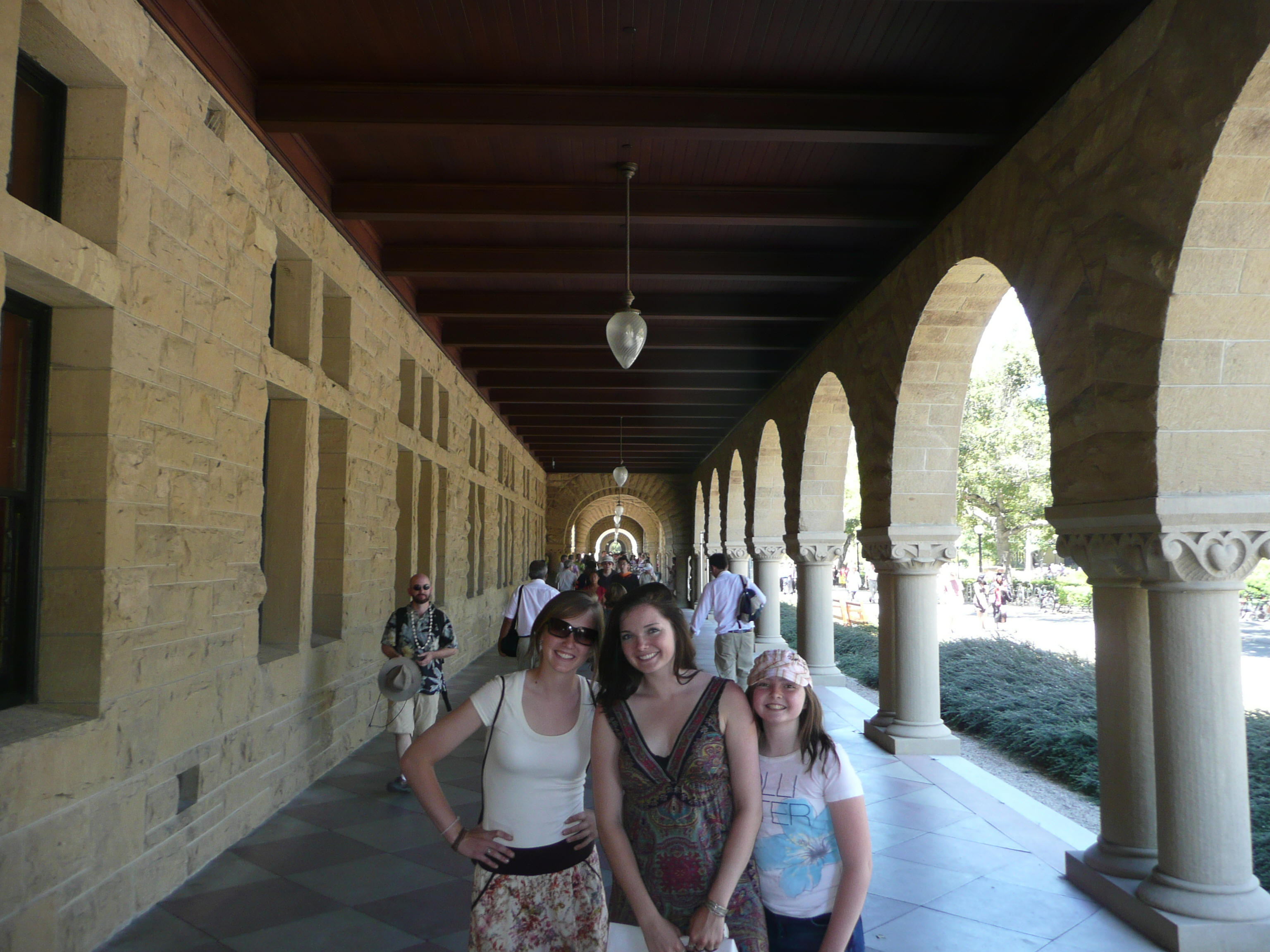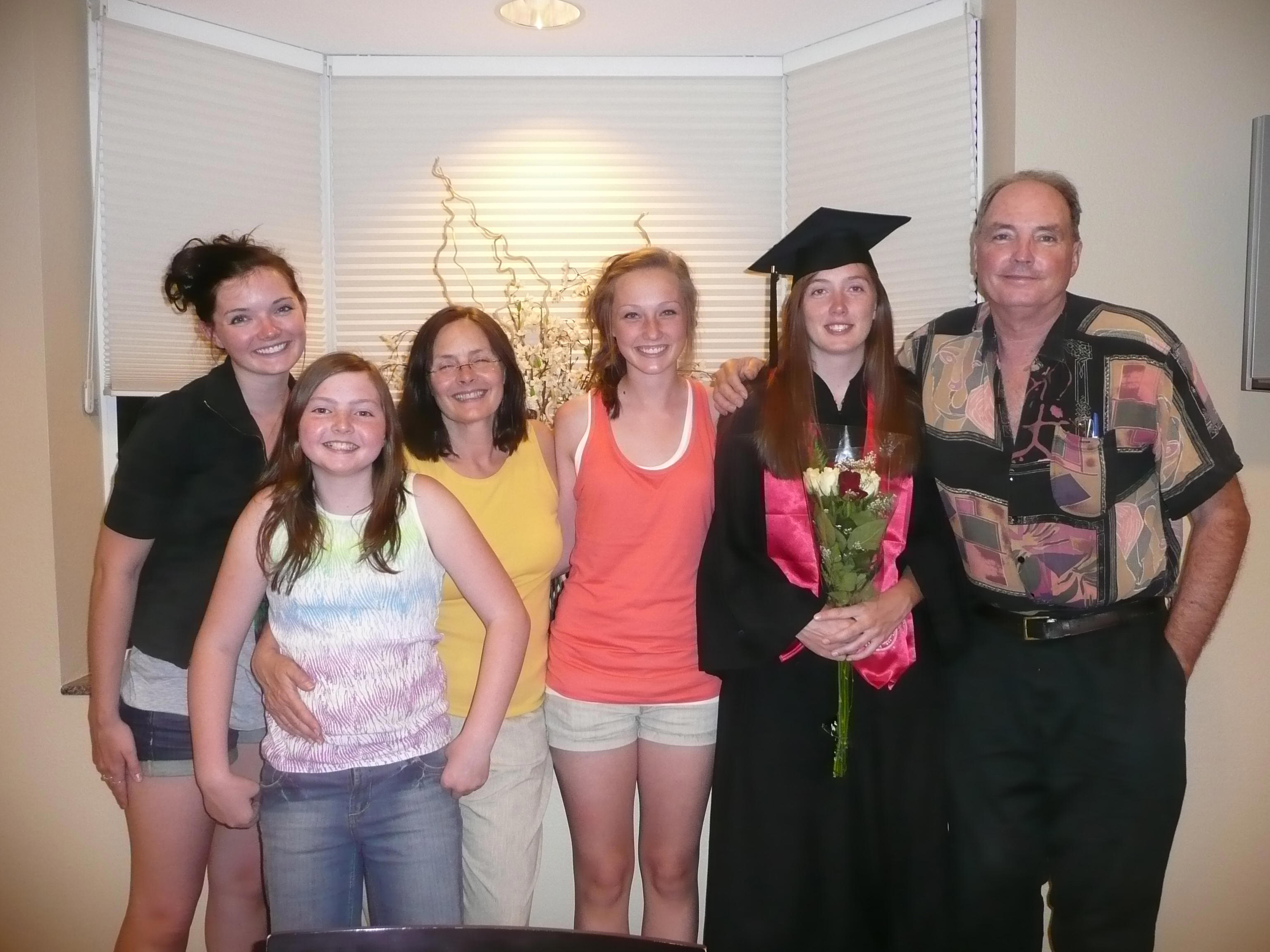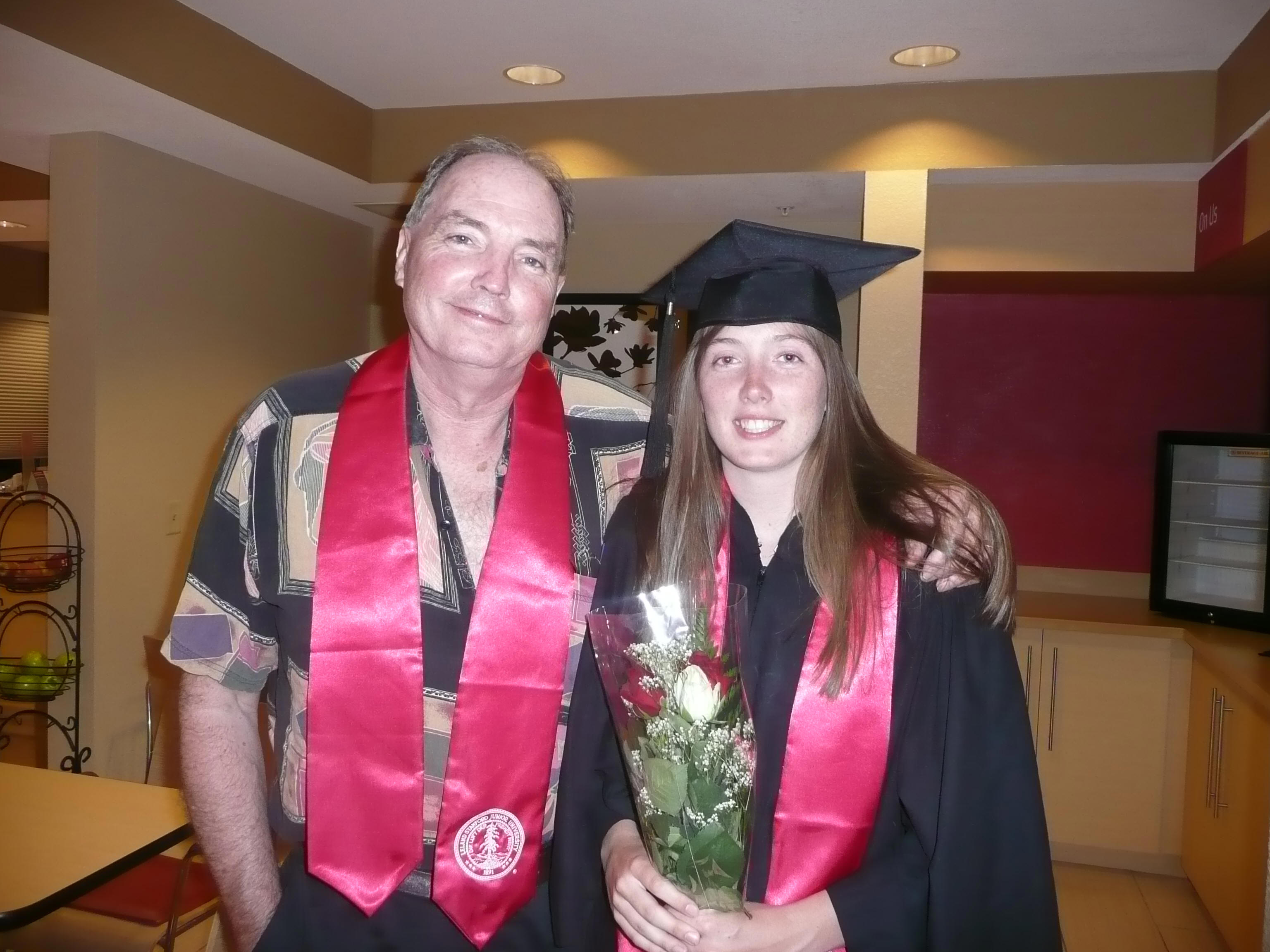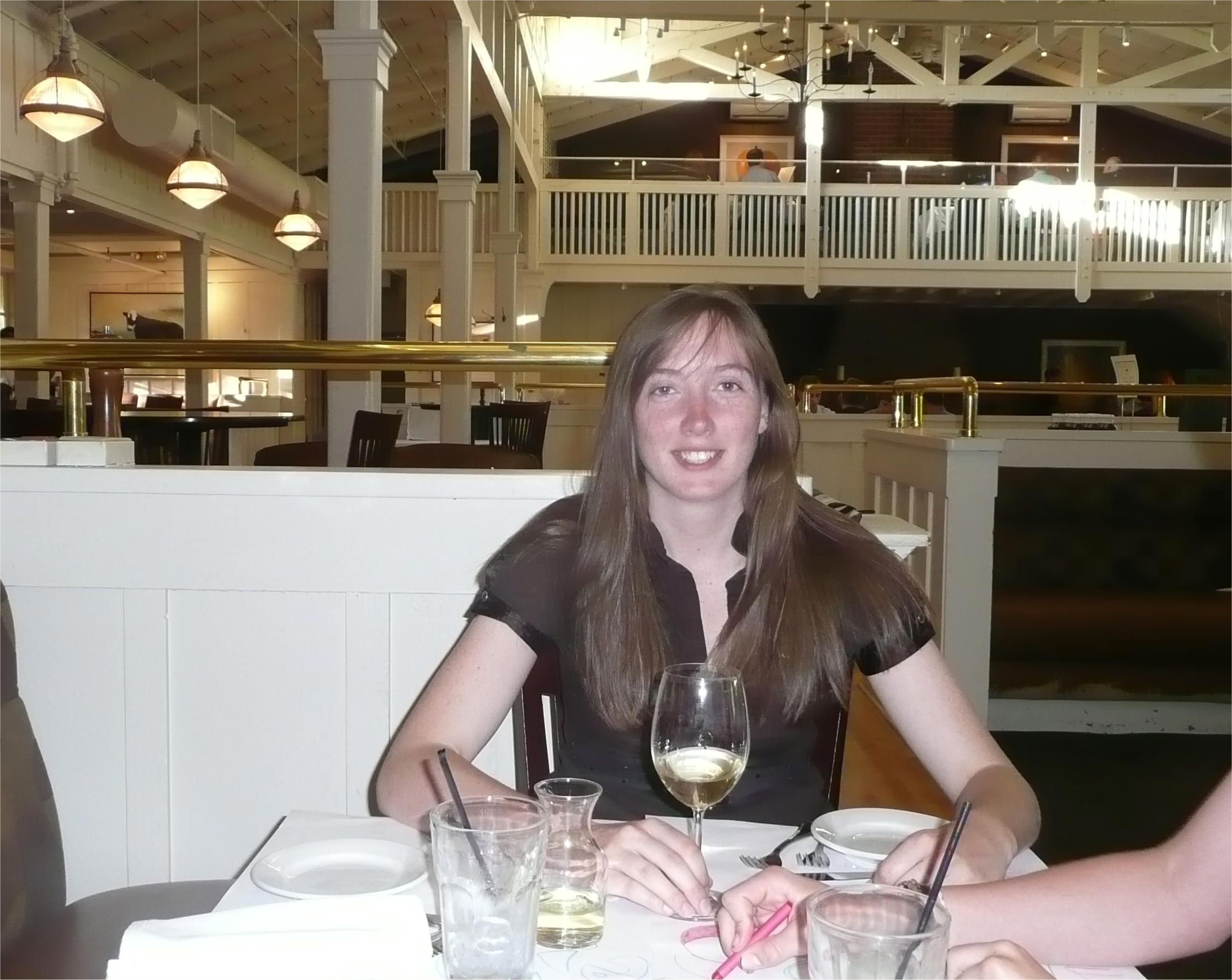 Celebration dinner at "MacArthur Park"