"Growing Online"tm
Nurseries & Garden Centers*
in
Nevada
Alphabetical by City
Blue Diamond
Blue Diamond Nursery
702-875-1968
Blue Diamond
Cactus Joe's
702-875-1993
Boulder City
Lady Bug Nursery
1674 Nevada Hwy
702-293-4987
Carson City
Greenhouse Garden Center www.Greenhousegardencenter.com
2450 S Curry St
775-882-8600
Elko
Elko Garden & Landscape Center
2222 Last Chance Rd
775-738-9273
Elko
Kimberly Nurseries & Gift Shop
2223 5th St
775-738-8011
Fallon
Garden of Edith Nursery
3900 Sheckler Rd
775-867-3099
Fallon
Workman's Farms Crafts & Nrsry
4990 Reno Hwy
775-867-3716
Fernley
Mirage Garden & Gifts
350 E Main St
775-575-6888
Gardnerville
A & B Tree Sales
1650 Lombardy Rd
775-782-4567
Gardnerville
Carson Valley Garden & Ranch
1144 US Highway 395 S
775-782-7630
Gardnerville
Mountain View Tree Farm
972 Springfield Dr
775-265-6675
List Continued Below
---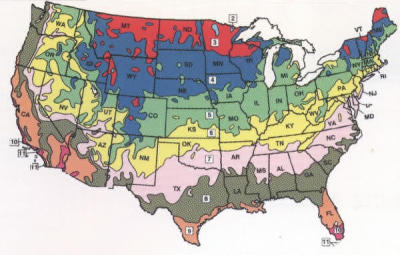 Visit our Glossary, Articles & Further Information Page to assist you with your research.
Web Site User Agreement Add Your Nursery or Garden Center
---
Hawthorne
Tlc Nursery
775-945-5805
Henderson
Hoosier Desert Nursery
2625 N Green Valley Pkwy #125
702-943-1111
Jean
Vista Farm Nursery
702-723-5212
Jean
Vista Farm Nursery
702-723-5212
Las Vegas
All American Topiary Animals
3005 Treasure Island Rd
702-731-0009
Las Vegas
Ccsn Desert Garden Center
6221 W Charleston Blvd
702-651-5050
Las Vegas
Corey Nursery
3112 N Nellis Blvd
702-651-0935
Las Vegas
Dan's Plant World Nurseries
9040 S Eastern Ave
702-361-1955
Las Vegas
Garden Center Lawn Care
5781 Jackie Dr
702-220-3161
Las Vegas
J Markam Inc www.Plantworldnursery.com
5311 W Charleston Blvd
702-878-8492
Las Vegas
K & J's Crane & Hauling Svc
18 Mont Blanc Way
702-271-1675
Las Vegas
L V Palms Inc
702-396-4303
Las Vegas
Plant World Nursery www.Plantworld.com
5311 W Charleston Blvd
702-878-9485
Las Vegas
Roman Gardens Fountain
3616 Spring Mountain Rd
702-222-0600
Las Vegas
Star Nursery Inc www.Starnursery.com
8170 W Charleston Blvd
702-360-7827
Las Vegas
Tri State Palm & Tree
5050 N Rainbow Blvd
702-644-4442
Las Vegas
Western Rock & Landscape Supl
3020 W Wigwam Ave
702-269-9622
Mesquite
Bean's Greens
702-346-3792
Minden
Genoa Lane Trees
2181 US Highway 395 N
775-782-5605
Minden
Northern Nevada Nursery Corp
3190 US Highway 395 N
775-267-3084
Minden
Silver City Rv Park
3165 US Highway 395 S
775-267-3359
---
*A Nationwide Directory of local nurseries, by city, including names, addresses and phone numbers. NurseryTrees.com, LLC makes no representation of the accuracy or completeness of theinformation, or the quality or abilities of any business listed. As with any purchase, you should check out the business with the Better Business Bureau, references, and other sources.
Web Site User Agreement Add Your Nursery or Garden Center
---
Moapa
Davis Nursery
3335 Warm Springs Rd
702-865-2715
Pahrump
Don's South Side Nursery
5611 Homestead Rd
775-751-8885
Pahrump
Garden Oasis Nursery
141 W Calvada Blvd
775-727-5489
Pahrump
Pahrump Nursery
775-727-7193
Pahrump
Talbert's Nursery
1701 Adams Rd
775-727-4297
Reno
Discount Nursery
190 W Moana Ln
775-829-7733
Reno
Dry Creek Garden CO
7250 S Virginia St
775-851-0353
Reno
Garden Shop Nursery www.Thegardenshopper.com
475 Gentry Way
775-825-3527
Reno
Moana Nursery
11301 S Virginia St
775-853-1319
Reno
Mountain Pine Bonsai Garden
4155 Jasper Ln
775-826-6724
Reno
Mountain Valley Nursery & Feed
3390 White Lake Pkwy
775-972-0933
Reno
Pioneer Landscape Materials
11600 S Virginia St
775-851-2420
Reno
Springtime Gardens Landscape
2395 E 2nd St
775-322-2314
Reno
Unique Landscape Nursery
7780 N Virginia St
775-971-1996
Reno
Willey & Sons Tree Farm
5855 Rebel Cause Rd
775-475-0433
Silver Springs
Tiny Petals Nursery
2880 Ramsey Cutoff
775-577-4474
Sparks
G & G Nursery & Landscaping
900 S Rock Blvd
775-358-1700
Sparks
Garden Spot
990 Glendale Ave
775-972-0841
Sparks
Oasis Water Gardens www.Ponds4U.com
881 Glendale Ave
775-358-6060
Sparks
Rail City Garden Center
1720 Brierley Way
775-355-1551
Spring Creek
Colorscapes Greenhouses
194 Two Bottle Bar Ln
775-753-5000
Spring Creek
Tropical Touch Orchid Nursery
443 Lipparelli Ln #7
775-778-3716
Winnemucca
Winnemucca Nursery
5015 Grass Valley Rd
775-625-1531
Web Site User Agreement Add Your Nursery or Garden Center
Home "Instant Privacy" Trees Ornamental & Landscape Trees "Overstock Sale" Pages
Tree Removal & Transplanting Photo Gallery Resources About Us
(c) 2005, NurseryTrees.com, LLC. All rights reserved. List may not be reproduced in whole or in part without permission.