"Growing Online"tm
Nurseries & Garden Centers*
in
North Dakota
Alphabetical by City
| | | | |
| --- | --- | --- | --- |
| Baldwin | Baldwin Greenhouse & Garden | 1725 201st Ave NE | 701-255-0736 |
| Bismarck | Cashman Nursery & Landscaping | 3400 E Main Ave | 701-222-3333 |
| Bismarck | Plant Perfect | Highway 83 N | 701-258-1742 |
| Bismarck | Trees N More | 903 E Front Ave | 701-255-3086 |
| Burlington | Des Lacs Valley Nursery | 9050 Project Rd S | 701-839-5217 |
| Dickinson | Dacotah Garden Center | 1110 3rd Ave W | 701-225-8854 |
| Emerado | J & G Garden Center | 1811 24th St NE | 701-594-9727 |
| Fargo | Baker Nursery Gardens | 2733 S University Dr | 701-237-6255 |
| Fargo | Garden Elegance | 5508 53rd Ave SW | 701-282-4449 |
| Garrison | Giffey's Yard & Garden Center Inc | 4920 15th St NW | 701-463-7445 |
| Grafton | Grafton Floral-Moe's Yard Care | 945 Summit Ave | 701-352-2241 |
List Continued Below
---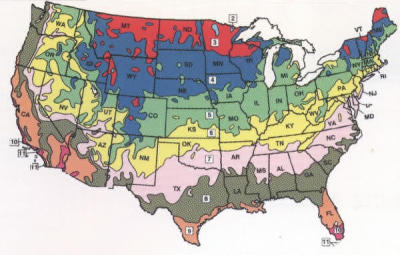 Visit our Glossary, Articles & Further Information Page to assist you with your research.
Web Site User Agreement Add Your Nursery or Garden Center
---
Grand Forks
All Seasons Garden Center www.Allseasonsgarden.com
5101 S Washington St
701-746-7777
Hankinson
Valley Tree Svc
9810 County Road 21
701-242-8733
Harwood
Sheyenne Gardens
17010 29th St SE
701-282-0050
Jamestown
Don's Garden Center
1602 Business Loop E
701-252-0989
Mandan
Classic Yard Lawn & Garden Center
701-663-4756
Mandan
Faulkner's Market
2309 Memorial Hwy
701-663-9223
Mandan
Paula's Plants
3028 Memorial Hwy
701-663-8099
Mayville
Bloomers
Highway 200
701-788-4227
Minot
Dakota Valley Tree Farms
10311 County Road 15 W
701-725-4485
Minot
Lowe's Garden Center
1620 4th Ave NE
701-838-2868
Taylor
Taylor Nursery
3519 94th Ave SW
701-974-3535
---
*A Nationwide Directory of local nurseries, by city, including names, addresses and phone numbers. NurseryTrees.com, LLC makes no representation of the accuracy or completeness of theinformation, or the quality or abilities of any business listed. As with any purchase, you should check out the business with the Better Business Bureau, references, and other sources.
Web Site User Agreement Add Your Nursery or Garden Center
---
Towner
Towner Nursery
701-537-5636
Valley City
Cenex Garden Shop
722 W Main St
701-845-1174
Valley City
Pine Country Nursery
911 E Main St
701-845-5550
Valley City
Wagar Nursery Inc
1127 11th Ave SW
701-845-0233
Wahpeton
Landmark Landscaping Systems
218-643-8338
West Fargo
Farmers Market
349 Main Ave E
701-281-1539
Williston
Ace Sprinkler Systems
701-572-6083
Williston
Wildrose Nursery
2202 6th Ave E
701-572-7915
Web Site User Agreement Add Your Nursery or Garden Center
Home "Instant Privacy" Trees Ornamental & Landscape Trees "Overstock Sale" Pages
Tree Removal & Transplanting Photo Gallery Resources About Us
(c) 2005, NurseryTrees.com, LLC. All rights reserved. List may not be reproduced in whole or in part without permission.