"Growing Online"tm
Nurseries & Garden Centers*
in
Vermont
Alphabetical by City
| | | | |
| --- | --- | --- | --- |
| Barre | Hunt's Tree Farm | 946 S Barre Rd | 802-476-8785 |
| Barton | North Star Nursery | Route 16 | 802-525-1257 |
| Belmont | Frost Hill Farm | 979 Frost Hill Rd | 802-259-2716 |
| Bennington | Hewitt's Lawn & Garden Ornmnts | 474 Gore Rd | 802-442-5220 |
| Bethel | Dandelion Acres | RR 1 Box 192A | 802-234-6622 |
| Brandon | Pinewood Garden Center | 2473 Franklin St | 802-247-3388 |
| Brattleboro | Rashed's Garden Center | | 802-257-4840 |
| Bristol | Rocky Dale Gardens | 806 Rockydale Rd | 802-453-2782 |
| Cabot | Cabot Greenhouse & Nursery | 1469 Route 215 | 802-563-2078 |
| Charlotte | Horsford's Nursery | 2111 Greenbush Rd | 802-425-2811 |
| Chester | 3 Hewey's Nursery | 39 Baltimore Rd | 802-263-5624 |
| Chester | Kingdom Valley Nursery | | 802-875-2012 |
| Chester | Vermont Perennial Gardens | 263 Dorman Rd | 802-875-2604 |
List Continued Below
---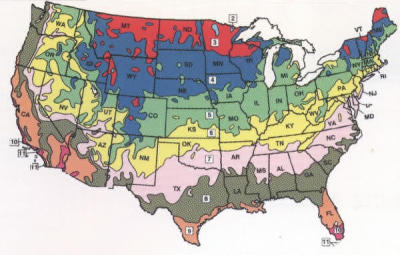 Visit our Glossary, Articles & Further Information Page to assist you with your research.
Web Site User Agreement Add Your Nursery or Garden Center
---
Colchester
Arbortech Inc www.Catskillnativenursery.com
208 US Route 7
802-893-6194
Danby
Kim's Country Garden
802-293-5482
Dorset
Mettowee Mill Nursery Inc www.Mettoweemillnursery.com
802-325-3007
East Hardwick
Perennial Pleasures Nursery www.Antiqueplants.com
802-472-5104
Essex Junction
Lang Farm Nursery
51 Upper Main St
802-878-5720
Fairlee
Frost Gardens
802-333-4220
Greensboro
Vermont Daylillies
295 Breezy Ave
802-533-2438
Greensboro Bend
Messier Nursery Perennials
158 Tousant Hill Rd
802-533-2558
Hardwick
Northridge Nursery Floral
17 Craftsbury Rd
802-472-9300
Hartford
Grasshoppers Etcetera Retail
1 Quechee Main
802-295-6312
Jamaica
D & K's Garden Center
3417 VT Route 30
802-874-4160
Jeffersonville
Bailey Nursery www.Baileyplants.com
174 Sunny Acres Rd
802-644-8880
Jericho
Mill Brook Bonsai
32 Tarbox Rd
802-899-5585
---
*A Nationwide Directory of local nurseries, by city, including names, addresses and phone numbers. NurseryTrees.com, LLC makes no representation of the accuracy or completeness of theinformation, or the quality or abilities of any business listed. As with any purchase, you should check out the business with the Better Business Bureau, references, and other sources.
Web Site User Agreement Add Your Nursery or Garden Center
---
Lake Elmore
Elmore Roots Fruit Tree Nrsry www.Elmoreroots.com
631 Symonds Mill Rd
802-888-3305
Manchester
Garden Gallery
802-362-2350
Manchester
United Horticultural Supply
374 Green Mountain Rd
802-362-5577
Marshfield
Hillcrest Nursery
849 Ducharme Rd
802-563-2745
Marshfield
Vermont Flower Farm www.Vermontflowerfarm.com
256 Peacham Pond Rd
802-426-3505
Mc Indoe Falls
New England Nursery Sales
802-751-8400
Montgomery Center
Cota's Nursery
802-326-4768
Montpelier
Carver Family Tree Farm
197 Casavant Rd
802-223-0160
Morrisville
B & B Nurseries
802-888-7284
Morrisville
Cady's Falls Nursery
637 Duhamel Rd
802-888-5559
Morrisville
Country Garden Center
85 Center Rd
802-888-3171
N Springfield
Coger's Sugar House Gardens
15 Baltimore Rd
802-886-2791
New Haven
Greenhaven Gardens
2638 Ethan Allen Hwy
802-453-5382
Pittsfield
Pittsfield Garden Center
2715 Route 100
802-746-8100
Reading
Reading Greenhouses & Garden
802-484-7272
Rutland
Garden Time
1094 US Route 7 N
802-747-0700
Rutland
Otter Valley Supply
2 Ripley Rd
802-775-2216
Shelburne
Gardenside Nurseries
428 Webster Rd
802-985-2735
Shelburne
South Forty Nursery
340 S Forty Dr
802-985-3351
South Hero
Grand Isle Nursery
802-372-8805
South Hero
Keeler Bay Lillies
5 Keelers Bay Rd
802-372-8319
South Newfane
Olallie Daylily Gardens www.Daylilygarden.com
129 Auger Hole Rd
802-348-6614
South Royalton
Standing Stone Perennial Farm
36 Johnson Hill Rd
802-763-8243
St Albans
Breezy Acres Garden Center
1904 Sheldon Rd
802-524-4141
St Johnsbury
New England Nursery Sales
515 Bay St
802-751-8400
Sutton
Ledge in Thyme Herb Perennial
29 Michaud Dr
802-467-3943
Swanton
Hamlen's Garden Center www.Hamlens.com
157 St Albans Rd
802-868-4255
Thetford Center
Elmer C Brown Nursery Inc
802-785-2167
Vergennes
Addison Gardens www.Addisongardens.com
1530 Hopkins Rd
802-759-2529
Waterbury Center
Evergreen Gardens of Vermont
802-244-8523
Waterbury Center
Gregg Hill Gardens
3463 Gregg Hill Rd
802-244-7361
White River Jct
Carriage Shed
119 VA Cutoff Rd
802-296-6057
White River Jct
Northern Nurseries Inc
802-295-2117
Williston
Four Seasons Garden Center www.4Seasonsgc.com
472 Marshall Ave
802-658-2433
Williston
Gardener's Supply CO Outlet
64 Harvest Ln #10
802-879-0099
Web Site User Agreement Add Your Nursery or Garden Center
Home "Instant Privacy" Trees Ornamental & Landscape Trees "Overstock Sale" Pages
Tree Removal & Transplanting Photo Gallery Resources About Us
(c) 2005, NurseryTrees.com, LLC. All rights reserved. List may not be reproduced in whole or in part without permission.