Privacy Trees Ornamental Trees Research Tree Care About Us FAQ
Call Us: 425-343-2650


NurseryTrees.com, LLC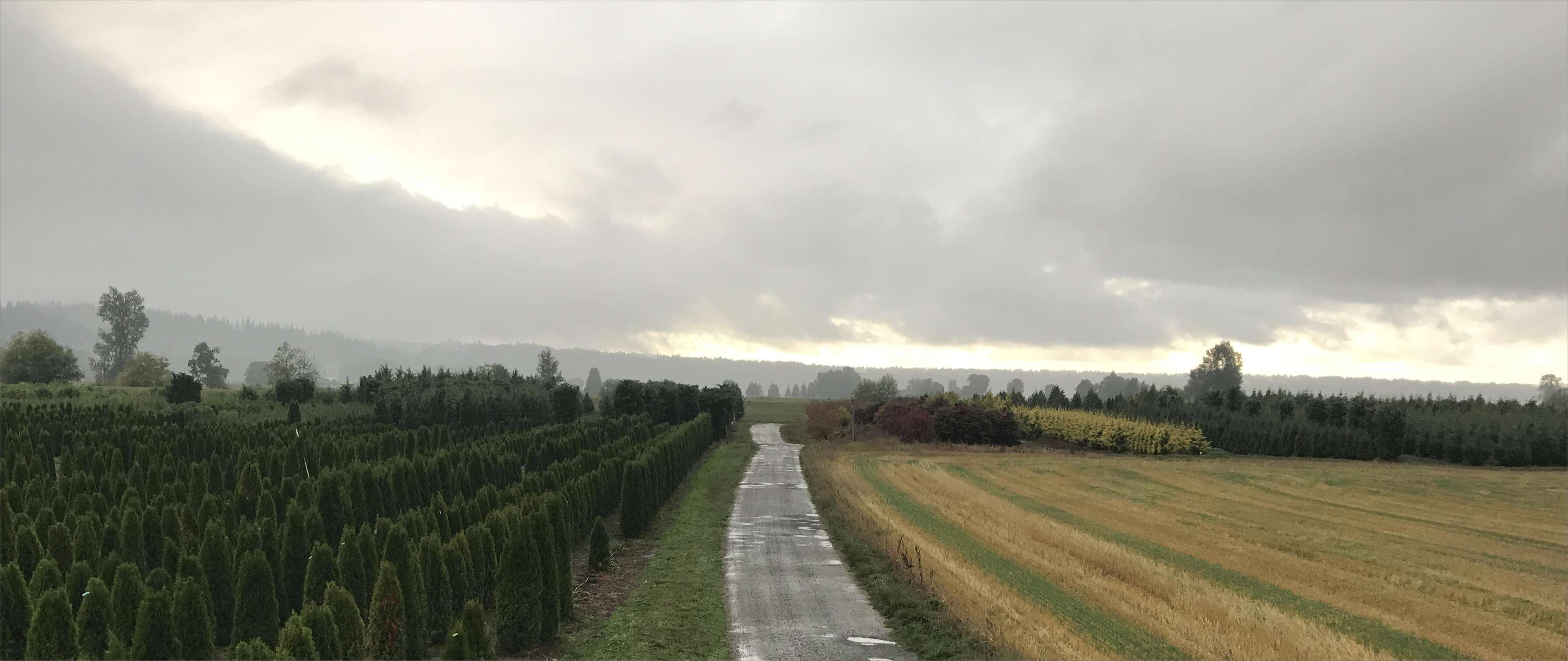 The entrance to our River Growing Fields
This is an opportunity to purchase an ongoing business that has a dominant position in a lucrative "niche market", and a unique, hard-to-duplicate, inventory to service that market. There are also opportunities beyond Washington State should the buyer be so inclined. The details are as follows:
NurseryTrees.com, LLC is a nursery tree farm located in Snohomish, WA that specializes in "Instant Privacy" trees. Not only do we grow the trees, but we also deliver and plant them. No other nursery or landscape company in Washington State has the experience, selection and inventory in privacy trees that we do.
As shown on the chart below, our Revenue has had a nice upward growth with yearly revenue for 2021 being approximately $1,600,000. Basically, business is booming and has been for a long time. For the last several years we have had to post a message on our website in the spring asking people to be patient and "take a number", and/or telling them that we are "Sold Out" of various trees until the next digging season (see example notices below). We also have had to tell Customers that we will only sell them our trees if we are hired to plant them ourselves (to keep our crews busy; without doing this we would have sold-out of many trees). To take full advantage of this business opportunity it is clear that one of two things needs to happen:
*We need to significantly increase our inventory to try to meet the demand, "staff up" to increase our abilities in working with Customers, planting trees, growing/sourcing trees, providing a "maintenance" service for our "hedged" trees; expanding to Oregon and possibly beyond; etc. or
*Sell the business to someone who will.
Michael Gillie, who founded what has become NurseryTrees.com 27 years ago, is now 72 years old and has made a decision to explore selling the business. This "Sale Description" is the first step. For more information about the growth of NurseryTrees.com, please see the "About Us" section of our website.
A National Opportunity
Besides expanding the local, Washington/Pacific Northwest business, there is a second, related, business opportunity here. Basically the local NurseryTrees.com business model could be used for either a national network of landscape businesses, or to fit within a larger organization's product/service offerings.
"NurseryTrees.com" is an excellent domain name—we receive calls/e-mails from around the country (around the world, actually). There is a market for privacy trees everywhere, and as explained below "privacy trees" is a valuable "niche market".
The Basic Business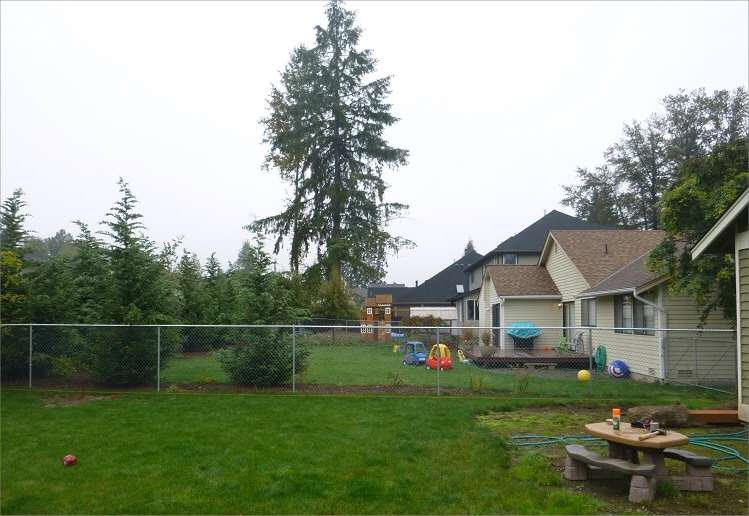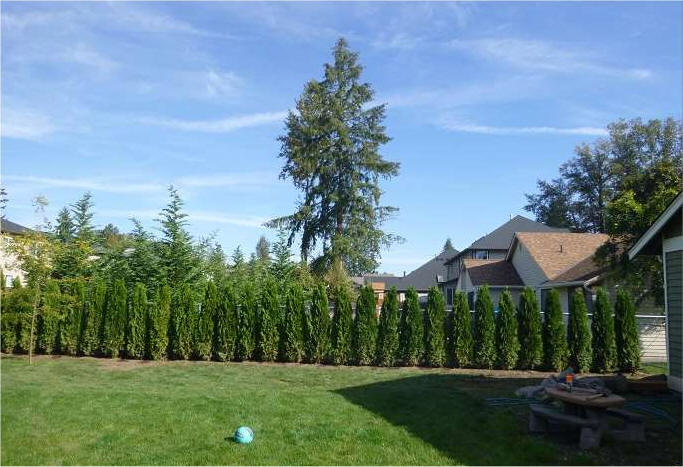 Before After
The basic business is simple: plant trees for homeowners or businesses to screen-off their property from neighbors, roadways, etc. Often the results can be very dramatic. But, of course, the business isn't as simple as showing up with some trees--we need to first work with Customer to define their project, analyze the planting area, select the right trees from our inventory, agree on the cost, do a professional job of installing the trees, and be available for support afterwards.
Note that "privacy trees" is a particularly valuable "niche" to dominate—sales are almost always for several trees, not just one or two, and buying the trees is not necessarily "discretionary spending" because people are so upset about the new house next door, increased traffic, etc. Likewise, a good privacy screen can significantly increase the value of a property in a more direct way than an ornamental tree can. Lack of privacy is a major issue with many real estate listings.
While "homeowners" is our biggest Customer catagory, we also sell wholesale to landscapers and contractors. A selection of ornamental trees compliments our privacy tree offerings.
This many years into it, many of our Customers are return Customers or referrals from past Customers. We have an "A+" rating with the Better Business Bureau (their highest rating), are an Angie's List Super Service Award winner, have excellent reviews on Yelp, Google, etc. and a 100% satisfaction rating with eBay.
For more information on our overall business approach please see the <![if !vml]>

<![endif]> section towards the bottom of any webpage, including this one. And also please just spend some time looking through our website, and at some point you will definitely want to watch our 8 minute Farm Video.
Assets
Tree Inventory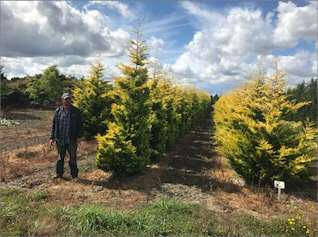 <![if !vml]>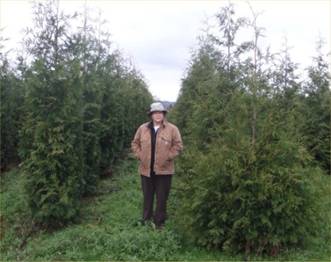 <![endif]>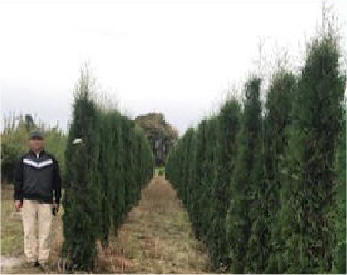 Gold Rider Cypress hedged and natural (left), Green Giant hedged and natural (center), Thin Man (right)
Our tree inventory is constantly changing but is usually between 12,000-15,000 trees at any given time. Our emphasis is on privacy trees and they can be further broken down into "Hedged" and "Natural" forms. "Hedged" trees are those that we have been pruning each year into a ready-made hedges, keeping them narrower and thus able to be used in smaller spaces, of which there are a lot in the ever-more-crowded Northwest. In the center photo above you can see the narrower "Hedged" Green Giants on the left, and "Natural" Green Giants on the right.
To hedge trees properly takes several years, starting with small trees. To our knowledge no other nursery is doing this. Plus we have trees that others just don't have, like the Thin Man (right photo). We are also growing significant quantities of basic privacy trees in several sizes including Excelsa Cedar, Leyland Cypress, Green Giants, English & Schipka Laurel, and Emerald Green Arborvitae. All of this means that we have "privacy tree" nursery stock that can't be purchased elsewhere and would take several years for anyone else to develop. As a result, our tree inventory puts us in a unique position in the marketplace.
These trees are located at our Nursery Property on the Old Snohomish-Monroe Road outside Snohomish, WA and our River Property growing fields a few minutes away. Click Here for links to alphabetical tree lists (privacy and ornamental) and informational webpages & articles. We will provide a complete inventory. By far the best way to be introduced to our farm and inventory is to watch our beautiful 8+ minute YouTube (drone) video: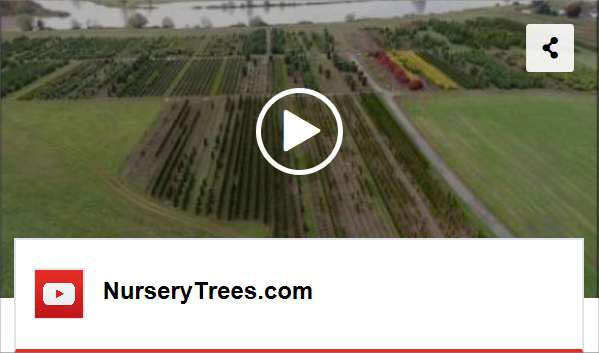 Our Snohomish River "Growing Fields" Property
(Real Estate Included with Sale)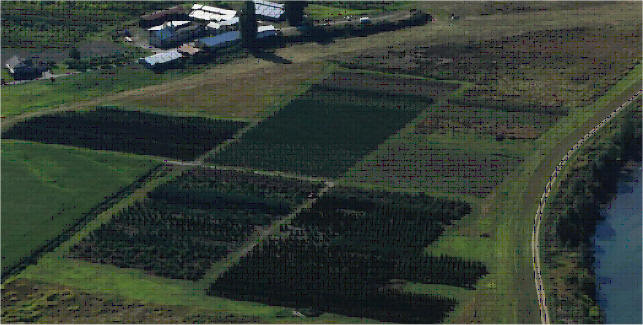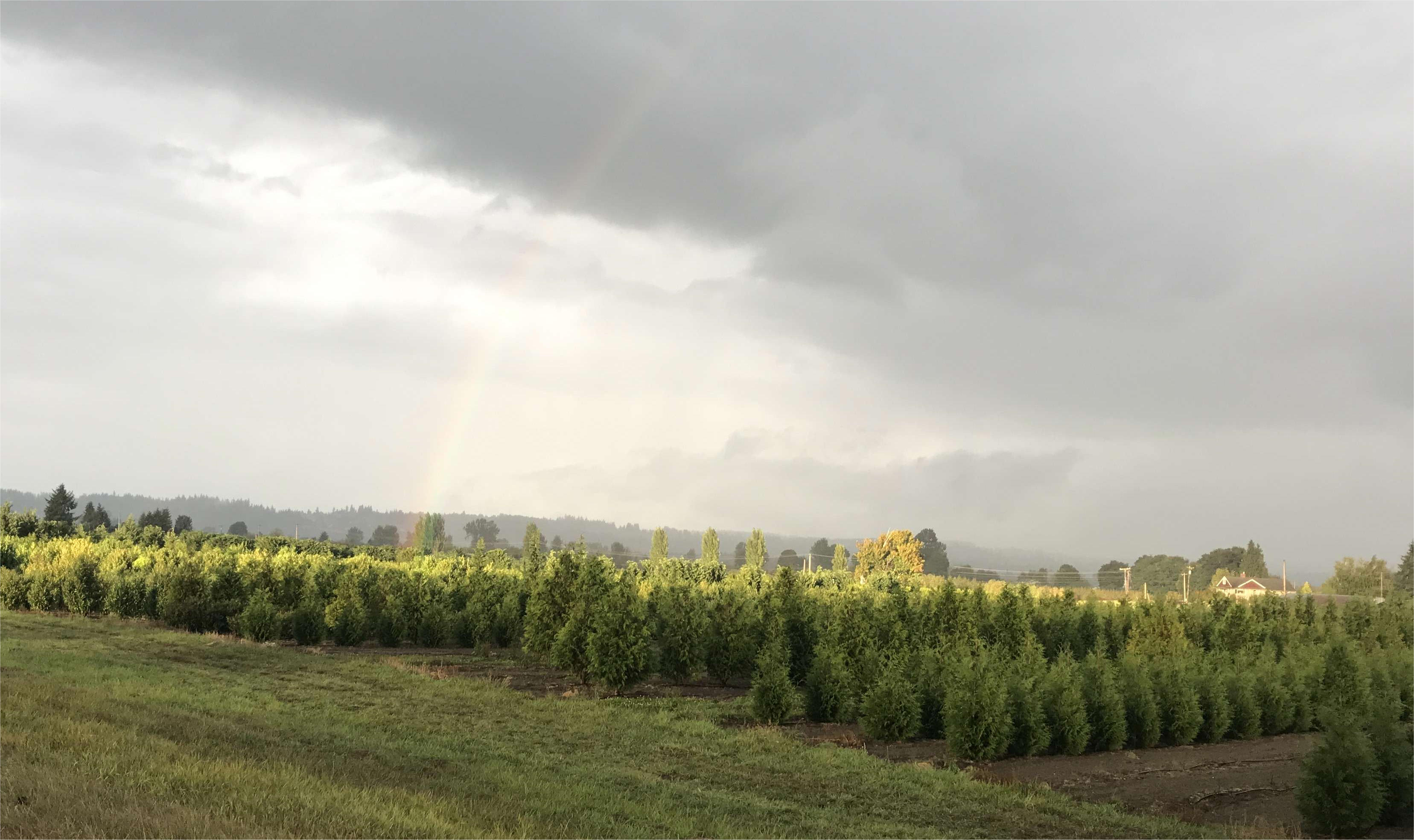 A sale will include ~13 acres owned and a ~13+ acre leased property located on the Snohomish River off of Treosti Road. Most of our privacy trees are grown here--this is flat, fertile floodplain farmland, with row after row of trees. The YouTube video of our properties mentioned above shows the River Growing Fields well. Please note that changes to our River Growing Field Lease are under discussion with the Lessor, which is one reason why discussing a sale of the property now makes sense--the right buyer may not need the leased property. This will be explained further.
Included on this property is a well with pump, raised electrical hook-up, and public water hook-up (as a back-up); with buried PVC irrigation pipe and above-ground low-water-usage Roberts sprayer irrigation serving most of the properties.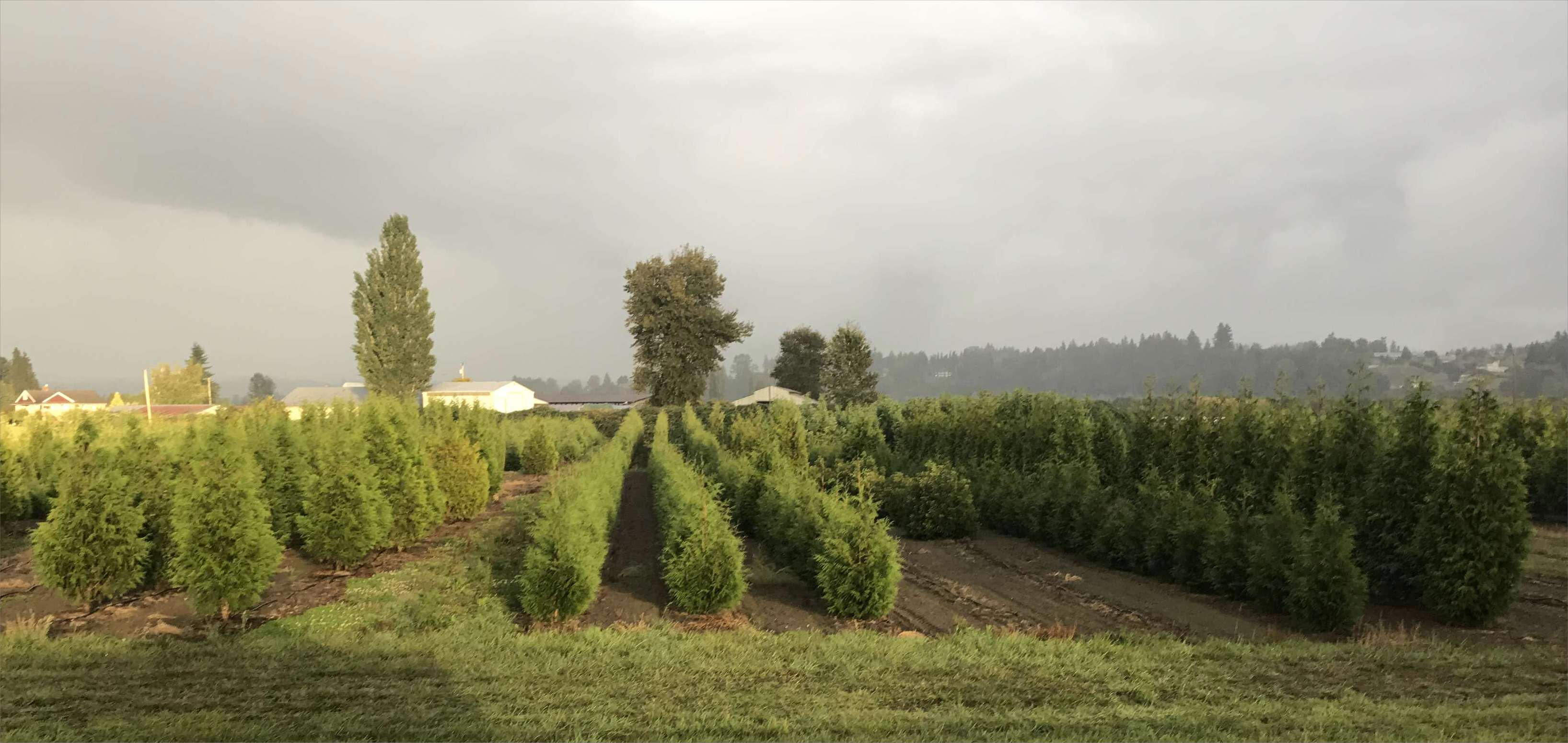 NurseryTrees.com Domain Name & Website
Included in the sale is the domain name www.NurseryTrees.com and the related copyrighted website. This is a valuable domain name that shows a long-term presence in the marketplace. It is recognizable and memorable and could obviously be used far beyond Washington State. We receive tree inquiries from around the country. The right buyer, should they be so inclined, could take our Washington State model for Privacy Trees and establish similar businesses throughout the country under this domain name, or fit this into an existing business structure.
Valuable Search Engine "Organic" Rankings
Our NurseryTrees.com webpages enjoy top organic (unpaid) search engine rankings in several key privacy tree terms, and have for many years. These search results are a valuable asset and drive significant high-quality traffic to our website. Experiment with various search terms and geographic areas and you will almost always find NurseryTrees.com pages. For example, here are the first two organic search results for a Google search for "privacy trees Seattle"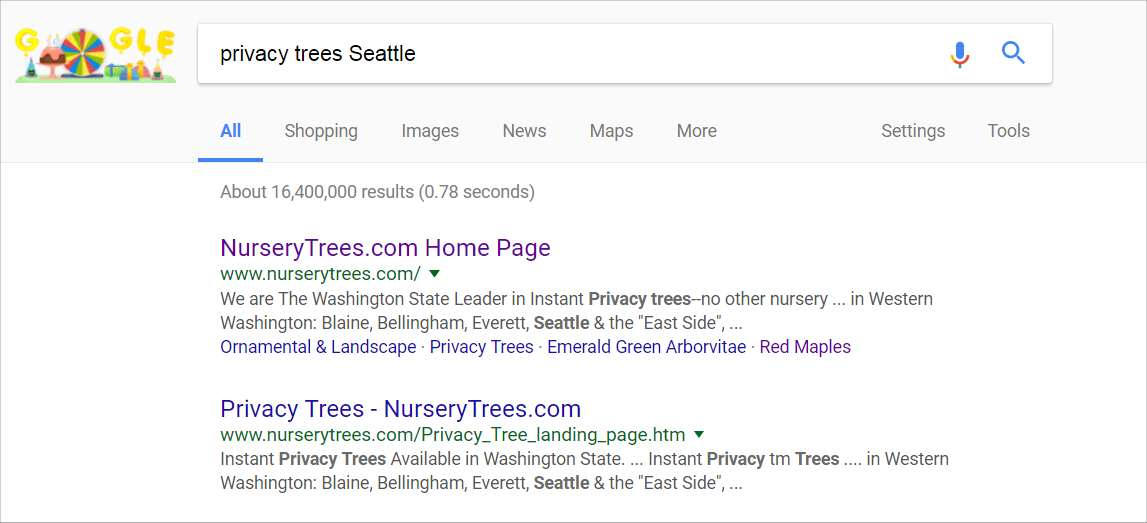 Our "Top Ten Privacy Trees in Washington State" article is also a common search result:
Here's a Google search result for Excelsa Cedar, a popular privacy tree:

We also have an established Link-Exchange Program with nurseries around the country—good for search engine optimization.
Equipment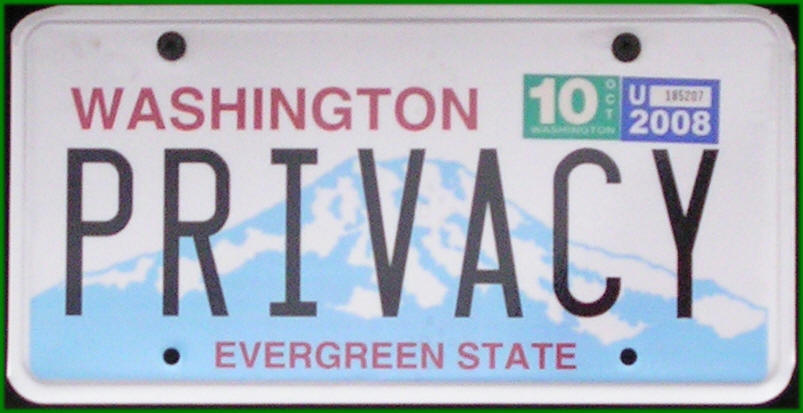 NurseryTrees.com, LLC owns a full line of equipment to operate this business including 4 Isuzu NPR 14' flatbeds (one a Club Cab), a GMC dump flatbed, a 2014 GMC Pick-up, two Ford Ranger pick-ups, a Dodge flatbed stakeside pick-up, a CAT Materials Handler, a Bobcat Materials Handler, a Kubota Excavator, a small Kubota tractor, 2 Toro Dingos, 4 Golf Carts, and miscellaneous light equipment and tools. These would be included in a sale.
Registered Trademark
NurseryTrees.com, LLC is the owner of the registered Trademark "Instant Privacy" as in "Instant Privacytm Trees". Click here for a link to the Trademark documents.
Goodwill
"I don't think I've ever been as happy with something I've purchased."
Sarah, Sammamish
We have thousands of satisfied Customers throughout Washington State, and we enjoy significant repeat business and referrals from them. We have never had a negative BBB or social media review, or lawsuit or claim of any sort. Our approach has always been the long-term one of "the Customer is always right" (even when they aren't).
"You've done some work for me and I referred you to several people because you did such an awesome job and my trees are beautiful!"
Melissa, Kent/Renton Realtor
Revenue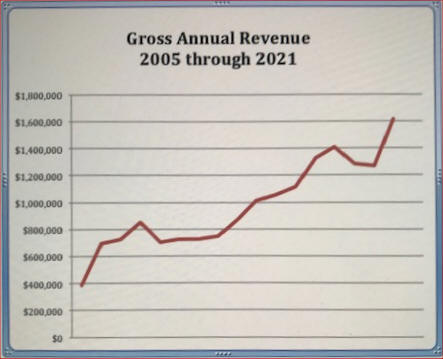 Figures taken from monthly Washington State Sales Tax Returns/Federal Tax Returns
2022 Revenue January-July is running ahead of the same time period of 2021
Miscellaneous
Debt
NurseryTrees.com, LLC has basically no debt other than ongoing monthly expenses. All equipment & real estate is paid for. The River Property lease is $5,000 per year (currently in negotiation).
Employees
Almost all of our employees have been with us for many years and are experts at what they do with a proven track record of success. Presumably they would wish to continue working for a new owner. This will obviously need to be discussed further.
Not Included in the Sale
The real property and houses at 13510/20 Old Snohomish-Monroe Road are the Gillie's private residences and will not be included in a sale of the business. The Nursery Office and some trees are located on this property and a "transition plan" will be worked out to move them both over time. This is a good location for the business but it is not unique.
Price and Other Sale Terms
Included in Sale (as outlined above)
The NurseryTrees.com domain name, website, LLC business entity, intellectual property, customer lists, goodwill and ongoing business.
All tree inventory at both the Snohomish River Growing Fields and original farm.
River Growing Fields real estate that we own; the lease is assumable (but currently in negotiation).
All equipment used in the business..
Purchase Price
The Purchase Price is not yet set.
A closing date will be established by the parties. It is important that the transition be as smooth as possible and so it is anticipated that NurseryTrees.com, LLC owner and Manager Michael S. Gillie will play some role in the transition. To be discussed.
PLEASE NOTE: This is a sale description and not an offer. Any material facts contained herein should be independently verified as part of due diligence. Also, Seller may keep sale discussions open for a period of time to allow contact with all potential purchasers; may modify the sale terms, approach, and/or timeline; and may select or reject any particular purchaser.
Contact for Further Information
Thank you for your considerations. If you would like to discuss this further, please contact our Manager:
Michael S. Gillie, Manager
NurseryTrees.com, LLC
(425) 350 5477 (cell);
michaelgillie@live.com (personal e-mail)
About Michael S. Gillie, Founder & Manager
The following is from the "About Us" section of our first website.
April 22, 2001
(as shown by the Internet Archive "Wayback Machine")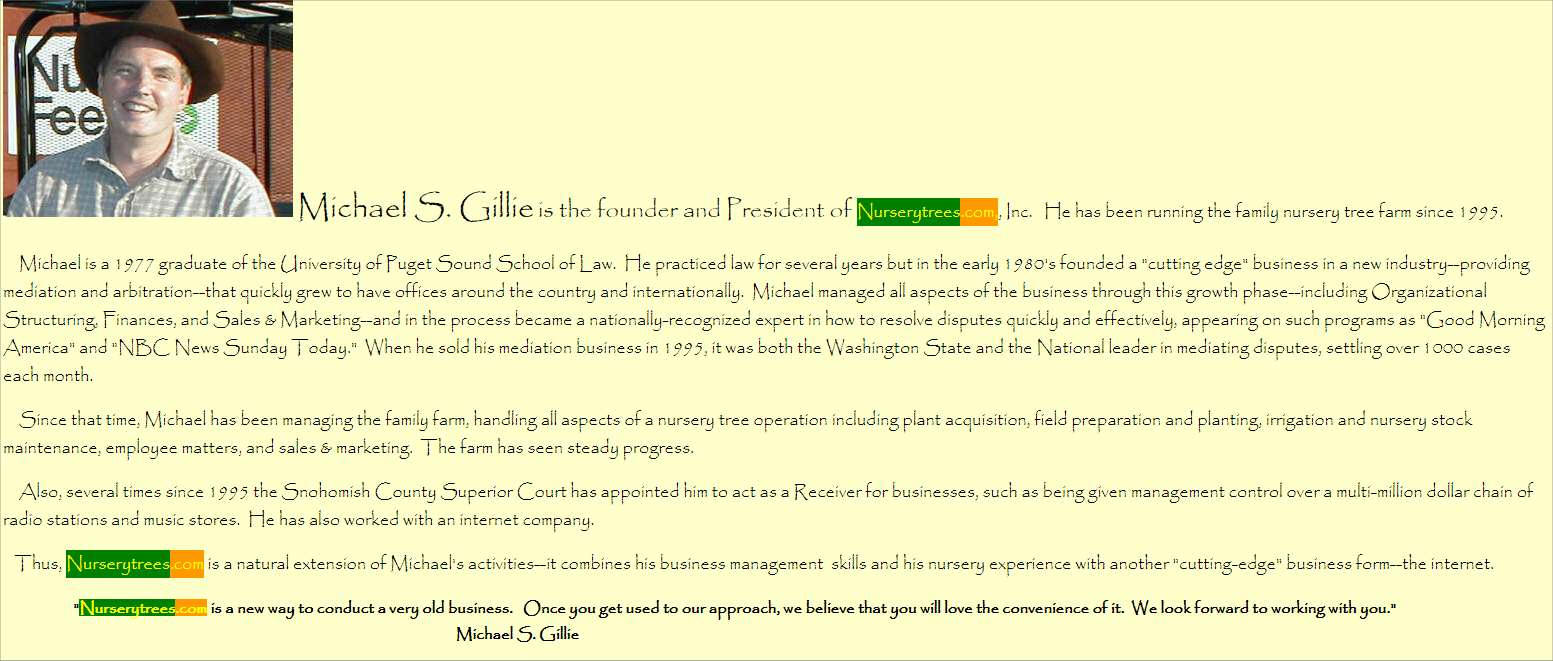 Example Notices Posted over the last few years:
Please Note:
We have been overwhelmed with new business this spring and our Spring/Summer planting calendar is full. As a result we have "paused" accepting any new business while we conduct an inventory and study the situation, with a likely outcome being that we will not accept any new business until the fall. Thank you for your patience and understanding.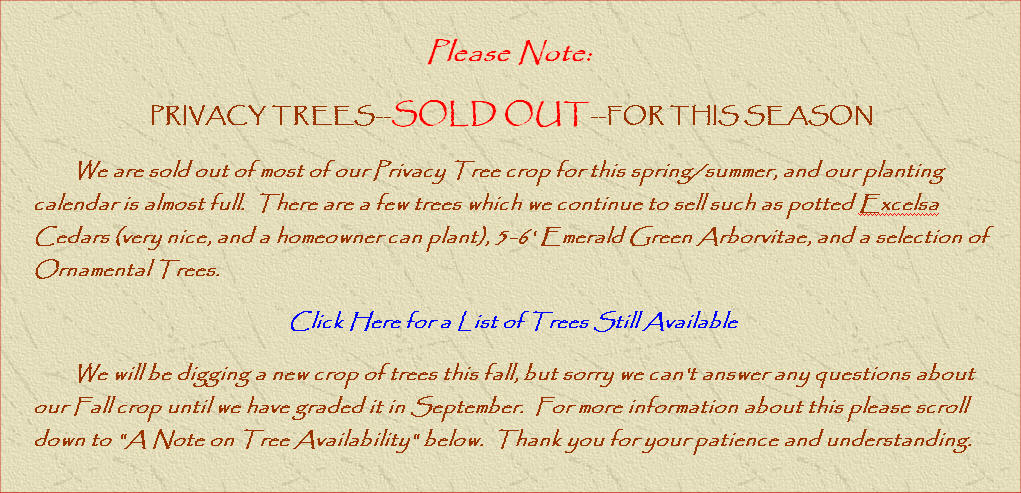 Please Note: The following sizes are only available for sale if NurseryTrees.com is also hired to plant them: (Why?)

OTHER USEFUL RESOURCES: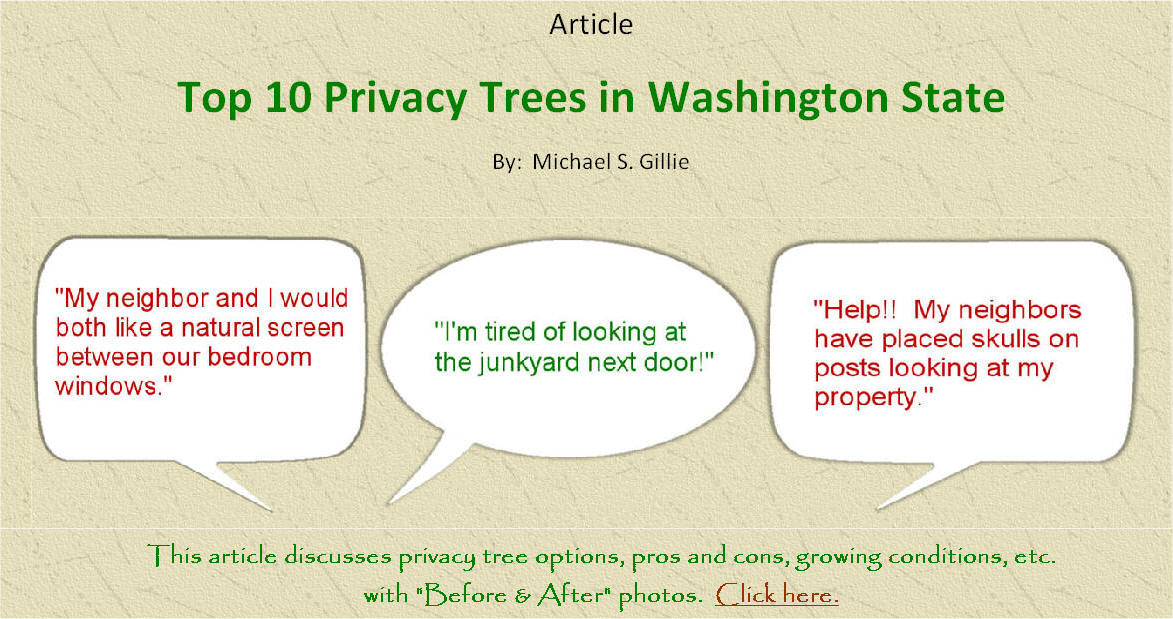 __________________________________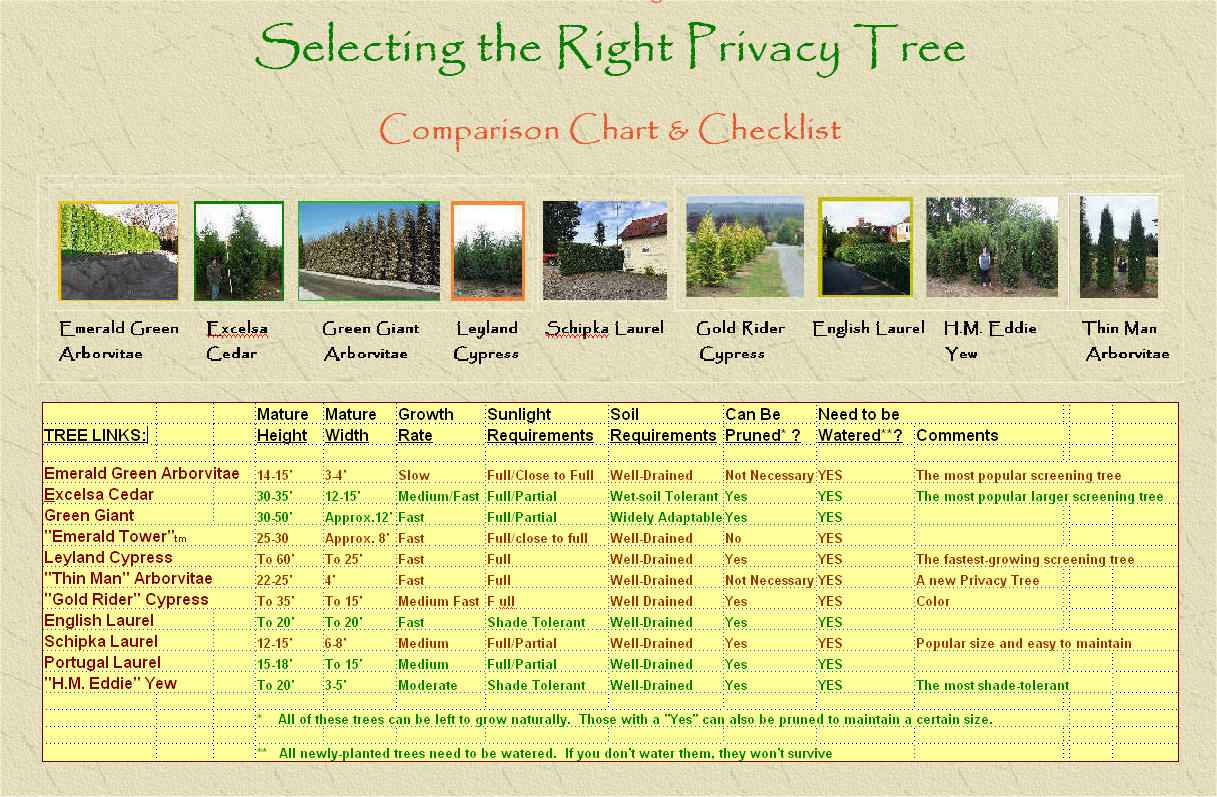 This Chart helps you easily compare mature sizes, growing conditions, etc.
for all of our privacy trees.
__________________________________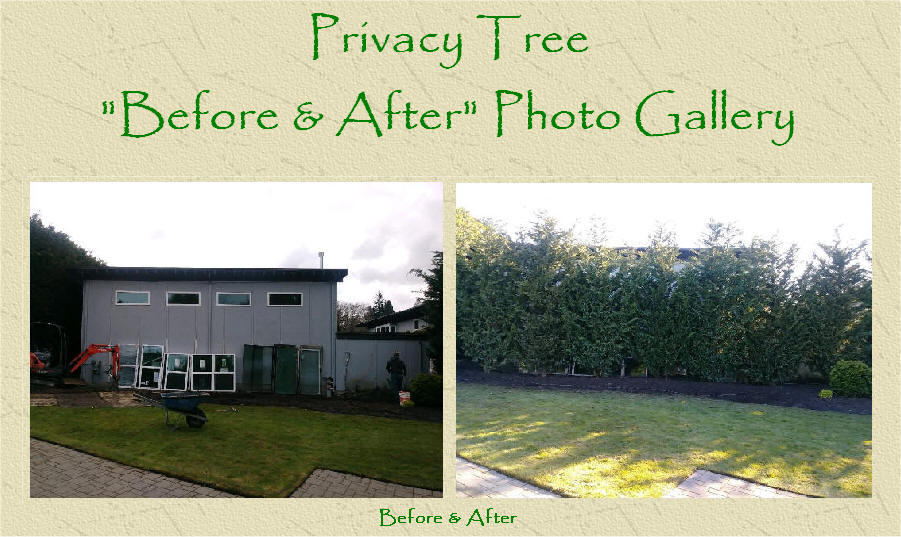 __________________________________
See our Trees Growing in the Fields!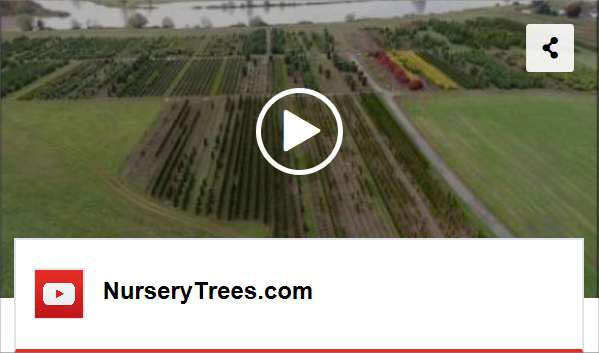 We have a beautiful 8 minute drone video of our Snohomish tree farm
with many of the trees identified. Click here
__________________________________
Studies: Trees Add Value to Property
__________________________________


Privacy Trees: We are a nursery tree farm specializing in Privacy Trees for screening. We sell retail & wholesale, for residential and commercial projects and we "deliver & plant" our trees. Our most common project is planting a line of privacy trees for a homeowner. We have several thousand privacy trees growing at our Snohomish farm. Plus we have many years' experience in "what works where", professional planting services, ongoing support, and thousands of satisfied customers. Buying directly from a grower has great advantages--fresh trees, great selection, and low prices--you maximize your purchasing power. We also have privacy trees that are not available elsewhere, such as our "Hedged Privacy Trees" and "Thin Man" Arborvitae. You can see our hedged and natural privacy trees in our beautiful 8 minute YouTube Farm Video.
Ornamental Trees: We also have a nice selection of Ornamental Trees, with many of our trees being on the "Great Plant Picks" list for the Pacific Northwest.
Delivery & Planting: We usually deliver & plant our trees for Customers. Click here for more information.
Free Estimates: We will help you determine which trees are right for your project, and provide you with free, no-obligation estimates. This is often accomplished by e-mail and phone, usually first using our online Free Estimate Request Form. Where necessary, we will send one of our experts out to review the project (no cost or obligation). More information
Location: We're conveniently located just 15 minutes north of Woodinville. We are a farm, not a retail nursery so we don't keep regular retail hours; instead we set up appointments so that we can focus on your project. So please set-up an appointment instead of "just coming out". Here's a link to our "Directions" page.
Covid-19 Precautions: In accordance with the Governor's directives we have made some changes in the way we do things. For a detailed break-down of these steps please see our "Covid-19 Precautions" webpage.
Payment: We don't require any money "up front"—you only pay when the job is completed (unusual exceptions to this are large/special projects or lengthy "holds" on trees). Be careful of contractors asking for "up front" money; they might not come back!
Warranty & Support: When we plant your trees we include staking (if necessary), transplanting fertilizer, and an easy-to-use watering system that hooks into your garden hose. More information. We also give a one year Warranty on trees we plant, for no additional charge. More information We have a detailed "Care of Your Trees" section of our website, and provide ongoing support--we're available to answer your questions as your new trees grow. More information
Customer Service: We pride ourselves on our Customer Service—real people answering the phone. We have an "A+" rating with the Better Business Bureau (their highest rating), are an Angie's List Super Service Award winner, have excellent reviews on Yelp, Google, etc. and a 100% satisfaction rating with eBay.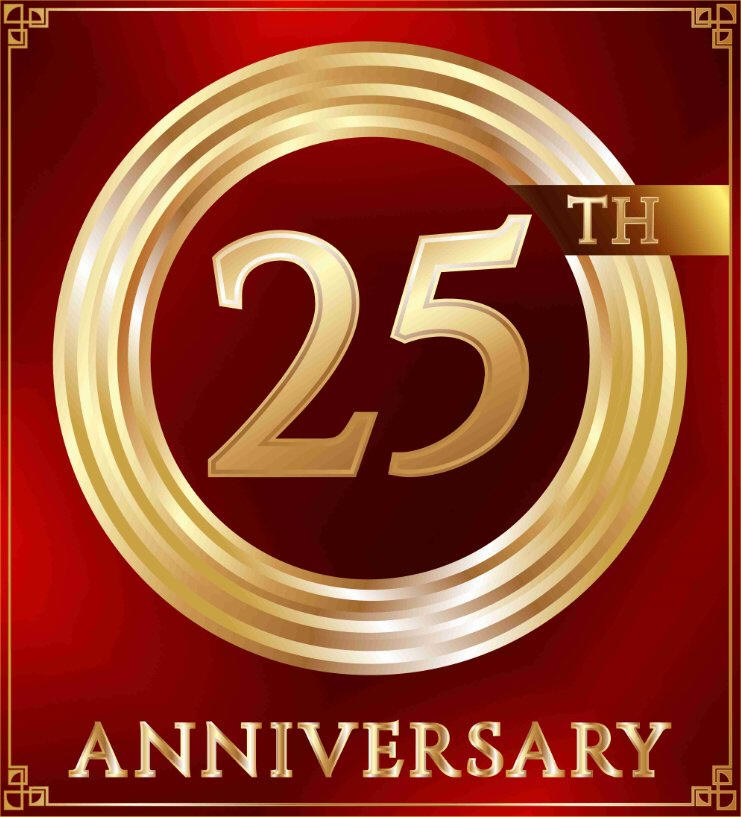 Our Business: We've been in business since 1995 and have a dedicated, experienced staff, most of whom have been with us for many years. See: "About Us" for our history. We are a registered Washington State contractor (License Number: NURSEL*956J1). More information Be sure to hire a registered contractor -- to go to the Department of Labor & Industries website to check a contractor's registration, click here. As it says there: "Unregistered contractors carry no bond or insurance to protect consumers. Consumers can face serious issues if anything goes wrong on a job." These liability risks are in addition to fraud, poor workmanship, worthless warranties, etc. We are fully bonded and insured, of course.
Customer Satisfaction: Most important of all is what our customers think of us:
"I am really pleased with your work. You saved me several thousand dollars, steered me away from trees that wouldn't work, provided healthy and beautiful trees, did a great job planting them, and did everything on time and on schedule. You can quote me." Jo, Vashon Island
"Our privacy bank of trees has done nothing but grow well into maturity. Our back yard and deck area is totally private and the 10 trees your team planted [in 2005] are rich, leathery and dark green. We remark on them every day it seems. Please include me in any of your "Testimonials" as you would be hard pressed to find a more satisfied customer." Jim, Port Orchard
"For quality vs. value, your trees are the best landscape purchase I've ever made." Jeff, Seattle
"Michael, I just wanted to pass along a note to tell you how thrilled I am with the trees. The effect they have brought to our new courtyard in the front of our home here in Seattle has exceeded my expectations!" Chip Hanauer, Hydroplane Driver--Click Here to see his project.
"I work in customer service so I know good service when I experience it and you have my top rating. I would definitely recommend you to anyone who needs new landscaping. Thanks again." Carol, Camano Island
"The [new] trees were a great privacy feature when we sold the last house! We now have a much larger space we want to talk with you about . . " Katherine, Fall City
"My compliments to your crew. We've had a lot of contractors working on our house recently and we've seen the entire range; and your guys were excellent. The trees make things look so much better—I started smiling as soon as I saw them going in." Holly, Queen Anne
"You guys are the best nursery I've ever done business with! And I have dealt with a few. You did what you said you would, on time with attention to detail rarely found. From the beginning of the quote process all the way through to the last detail you made it easy. And you work to ensure that the trees will thrive after planting with detailed advice, a complementary irrigation system, and a website filled with useful information. Most nurseries will just dump off the goods and tell you best of luck, put some water on them. You provide a quality product that sets you apart. Your crew was friendly, polite and operated as a well organized team. I would recommend you without hesitation! Thanks for doing a great job!" Ryan, Buckley
"We can not believe how beautiful your trees are. The privacy is unbelievable. If you ever need a testimonial let us know. Our yard is perfect! We sit there and say "my oh my"! Suzanne, Tacoma
"I don't think I've ever been as happy with something I've purchased." Sarah, Sammamish
Many More Testimonials (click here)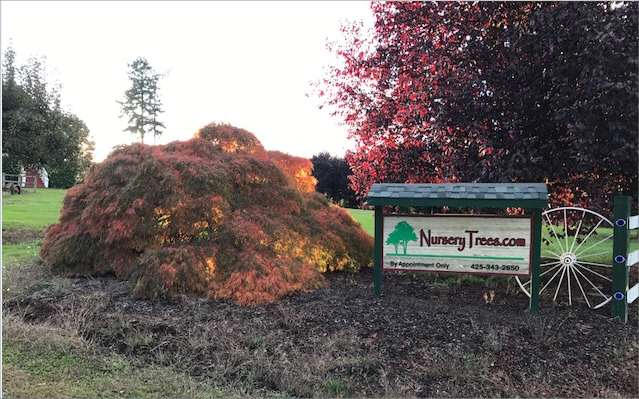 Our Convenient Location
15 minutes from I-405/Bothell-Woodinville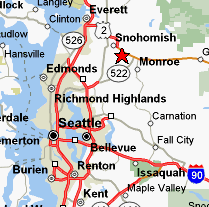 View Directions to our location.
Sales by "Appointment Only", please

Serving Washington State Since 1995
13510 Old Snohomish-Monroe Road
Snohomish, WA 98290
425-343-2650
(425) 953-5780 fax
Sales by "Appointment Only", please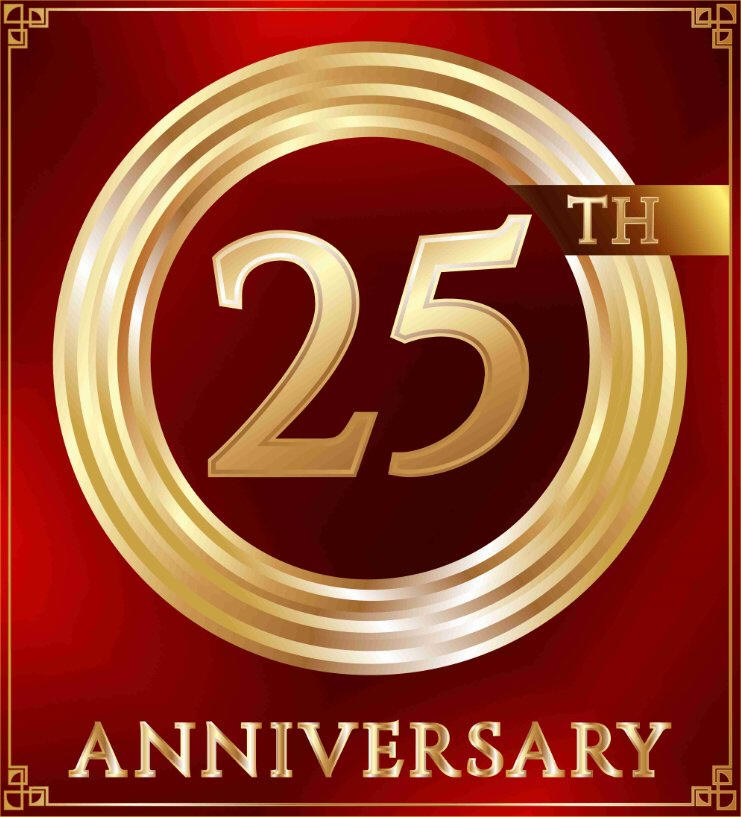 Privacy Trees Ornamental & Landscape Trees Photo Gallery Care of Your Trees
Delivery & Planting Directions & Hours About Us/Contact Us
Privacy Policy, Website User Agreement, and Website Advertiser Agreement Site Map
Copyright 2021, NurseryTrees.com, LLC